50-book deal for Anna Jansson!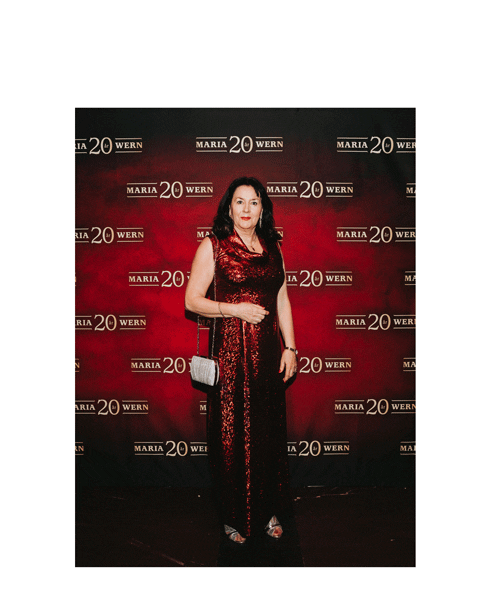 It is a pleasure to announce that we have made a 50-book deal for one of Sweden's most beloved and bestselling crime authors – Anna Jansson. BookBeat have acquired digital rights for 50 titles in Anna Jansson's Maria Wern-series and plan for a big launch on the German and Polish market.
With over twenty titles in the Maria Wern-series, Anna Jansson keeps developing as a writer and her readership is growing for every year. BookBeat's big investment states Maria Wern's position as one of Sweden's most important Criminal Detectives.
"The Maria Wern-series is extremely popular on BookBeat's platforms in Sweden and Finland. Our data tells us that most listeners that start a Maria Wern novel can't stop, and that is the best review a novel can get", says Victoria Vatanskaja, Head of Rights and Productions at BookBeat.
The Maria Wern novels have sold over four million copies in Sweden alone, they have been translated to 17 languages and the tv-film adaptions have been aired all over Europe and in the US. The 21st novel in the Maria Wern series, The Death List, was released in Spring 2020 and is the #6 most listened title on Storytel in 2020. Anna Jansson is the 8th most listened author on Storytel in 2020.
"We are very happy to be able to offer this outstanding series on two of our fastest growing markets. The first three titles will be released in 2021. We will make an effort to find the right narrator to deliver the best listening experience to our subscribers in Germany and Poland", says Victoria Vatanskaja.
The collaboration between BookBeat and Anna Jansson is a part of an ambitious and long-term commitment set with very high goals.
"This is the year of the 20th anniversary for the Maria Wern-series, and the success continues with the most extensive contract I have signed – ever. It's with great joy, like a firework of hope, I enter into this long-term comprehensive collaboration", says Anna Jansson.
Read BookBeat's own pressrelease about the fantastic collaboration here.