SILENT WAR (De otrogna)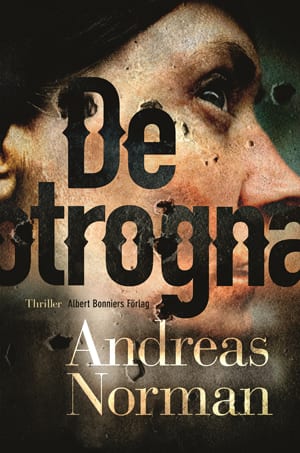 "And a man's enemies will be those of his own household."
Matthew 10:36
As a Swedish spy in the centre of Europe Bente Jensen knows what it means to live a lie. When she discovers a dark secret in her own family, her life falls apart. And the secret reveals an even greater threat.
War rages in Syria. Jonathan Green works in the British MI6 and heads an undercover operation to change the future of the war and the power balance in the Middle East. At the same time, he's deeply involved in a betrayal on a much more personal level. When their lies are revealed and silences are broken Bente and Jonathan meet in a silent war where the one you love most might be your greatest enemy.

Silent War is a clever and entertaining thriller about lies and power, betrayal and love. An story full of tension combining domestic drama with spy novel suspense.
288 pages
Rights

Czech Republic: Euromedia
Estonia: Hea Lugu
Sweden: Albert Bonniers
The Netherlands: Karakter
Slovakia: Ikar
UK: Quercus (WER)
US: Quercus
FILM RIGHTS

SVT, Swedish Television
REVIEWS
"This is a great book. Andreas Norman way to handle the language is fantastic and he has an ability to portray people and environments in a completely, completely convincing manner. He is well on track to become Sweden's John Le Carre."
SVT / SWE
"One of the crime novels you shouldn't miss this Fall. Andreas Norman has worked in the Ministry of Foreign Affairs and you can tell, he really knows what he is writing about when describes the twist and turns of international politics when the paths of a Swedish and a British spy cross in Brussels."
Dagens Nyheter / SWE
"The language is outstanding … Silent War is thrilling all the way."
Göteborgs-Posten / SWE
"Without doubt, this author is among the best authors in the world in the genre international thrillers."
Nisse Scherman, crimeblog / SWE