A WOMAN´S PUNISHMENT (EN KVINNAS STRAFF)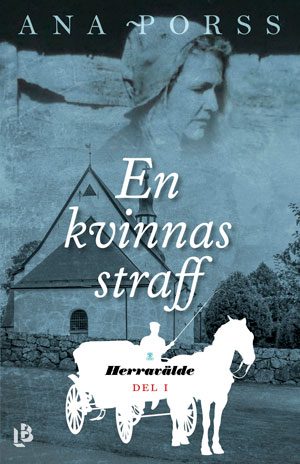 There is great poverty in Sweden and when the maid Maja Lisa gets a job at a rectory, she thinks that her happiness has finally arrived. But in a society where the church and men have power, Maja Lisa is repeatedly exploited. When she gets pregnent , she is forced to leave her job at the rectory.
Several years later, she gets a job at Gimmene Manor, where she meets the handsome Major Gyllensvaan. They fall in love at once and secretly begin a relationship that ends in disaster. When Maja Lisa becomes pregnant again, she loses her job and is displaced by the villagers. Together with her son, she seeks, broken down and desperate, protection in a cabin in the woods where she is forced against her will to commit crimes that leads to a terrible punishment.
A Woman's Punishment is a gripping and tragic love story about a woman's fate in the 19th century. It is the first novel in the Patriarchy trilogy, three historical novels that takes place between the years 1813 and 1960 and is based on a real families history.,
REVIEWS
"It is harrowing and eerie reading. The book depicts with great detail both a terrible misery and a cruel and shameful culture of abuse."
BTJ / SWE
"You can compare Ana Porss' writing with Vilhelm Moberg's, who wrote from his own background as the son of a part-time soldier, especially the emigrant pose describes what Ana Porss reproduces in his trilogy. The interesting thing about Ana Porss' novel suite is that she gives the men the place in history only male authors give them. She sees the whole from both a female and a male perspective. That's generous."
Ölandsbladet / SWE