THE BREAK-UP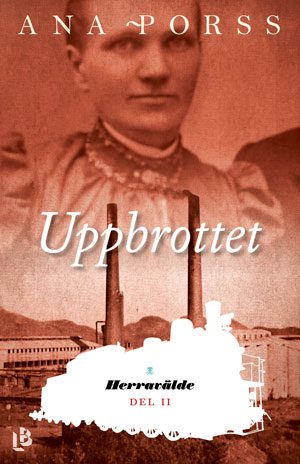 The young crofter girl Edla thinks she has met the great love of her life. She becomes pregnant and marries the father of the child. But her husband, the soldier Andersson, turns out to be someone other than she thought he was. He is a man who both oppresses and deceives.
When he gets a job as a driver at the estate of the pharmacist Hjalmar Lind in the city of Borås, he leaves his military service and moves with the family from the countryside into the city. Mr Lind tells Edla about the workers' poor conditions in the factories and it arouses her interest of women's conditions in life. She wakes up and begins to question her marriage.
When the children have left home, Edla is feeling lonely. She contacts her noble half-cousin Augusta Gyllensvaan in Stockholm. The meeting between the two women is the beginning of a deep friendship and together they seek their common history.
The break-up is about friendship, liberation and the struggle for women's rights in Sweden in the early 20th century. It is the second novel in the Patriarchy trilogy, which takes place between the years 1813 and 1960 and which is based on a true family history.
REVIEWS
"A very vivid and captivating chronicle of life in Sweden a hundred years ago. Rating: 4"
Expressen Söndag / SWE
"A revolutionary time that the author portrays well and also in an easily accessible language, without pointers or banalities. A good craft."
BTJ / SWE