Agathe (Agathe)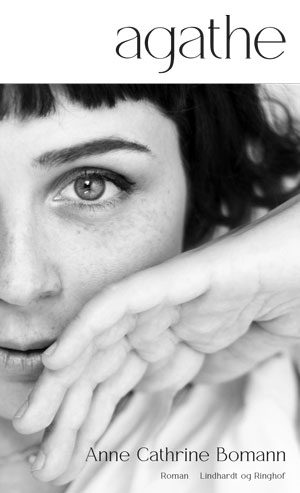 A psychiatrist is counting down towards his upcoming retirement. He lives alone in his childhood home and has neither friends nor family.
Every day he walks the short distance to his practice, where he spends his day talking to patients and listening to their problems, but even this has become boring and trivial to him. Often, he resorts to drawing bird caricatures of his patients instead of taking notes. His social life consists of brief conversations with his meticulous secretary Madame Surrugue, who has reigned over the clinic for more than thirty years. The two of them have no relationship outside the office, where everything runs smoothly and uneventfully.
Until one day, that is, when a young German woman called Agathe arrives and demands to see the doctor, even though he isn't taking on new patients because of his imminent retirement. The charismatic Agathe makes quite an impression on the doctor, and although he tries to get rid of her during their first session, he soon realizes that underneath her fragile exterior is a strong and fascinating woman. The doctor and Agathe embark upon a course of therapy together, a process that will come not only to help Agathe but also to inspire profound changes within the doctor himself.
The doctor is forced to confront his fear of true intimacy outside the clinic. But is it too late to reconsider your existence as a 71-year-old?
Agathe is Anne Cathrine Bomann's debut novel.
158 pages
Rights
Brazil: Numa Editora
Canada (English): Book*hug Press
Canada (French): Éditions La Peuplade
Catalan: Anagrama
China: United Sky (Simplified Chinese)
Czech Republic: Host
Denmark: Lindhardt & Ringhof
Egypt: Sefsafa Culture & Publishing (Arabic world rights)
Estonia: Hea Lugu
Finland: Gummerus
France: Éditions La Peuplade
Germany: hanserblau, Hanser Verlag
Hungary: Jelenkor
Iceland: Bjartur
Italy: Iperborea
Japan: Hayakawa
Korea: Solbitkil
Latvia: Zvaigzne ABC
Lithuania: Balto
The Netherlands: Signatuur
Norway: Gloria
Poland: Stara Szkola
Russia: Corpus
Serbia: Vulkan
Spain: Anagrama
Sweden: Sekwa
Taiwan: Marco Polo Press (Complex Chinese)
UK: Sceptre
Vietnam: Tazano Company
REVIEWS
"a small but magnificent piece with universal scope. (…) the writing is careful, concise and straightforward and is reminiscent of the French writer Patrick Modiano's elegant and thoughtful way of writing about big existential themes."
Jyllands-Posten
★★★★★
"It is a shrewd, skilful tale of loneliness, the search for meaning and a place in the world, and the problems of truly relating to another human being. The end is sorrowful and joyful."
Independent / UK
"Astounding"
Frankfurter Allgemeine Zeitung / DE
★★★★★
"I absolutely adored this book and read in in one sitting."
The Sun / UK
"In the Doctor, this short, uplifting book brings us a more fully-realised character than most authors could manage with three times the room"
The Herald / UK
"charming, funny and packed with insight"
The Irish Times
"A novella about an elderly psychiatrist in 1940s Paris makes for an unlikely literary phenomenon. But Anne Cathrine Bomann's debut novel is a quietly uplifting masterpiece"
Stylist / UK
"Bomann is a psychologist herself … and she effectively makes her case for the importance of opening one's eyes and heart"
Daily Mail / UK
"Bringing together two people ill-treated and disillusioned by life, Agathe beguiles with its cosy atmosphere and the immense attention the author gives to the emotions of its sometimes bumbling characters. In this debut novel, there is a delicate sensibility reminiscent of Emmanuel Bove."
Le Monde / FR
"Anne Cathrine Bomann delves into every human relationship's dark side. She gently and empathically deals with essential questions."
Corriere della Sera / IT
"Anne Cathrine Bomann gently handles a subject she proves to know very well."
La Repubblica /IT
"A remarkable, timid debut by a young Danish psychologist about loneliness and the courage to pick yourself up and make something out of life."
Zin / NL
"Fabulous … Bomann creates loveable characters with 'Amélie' Flair."
Barbara / DE
"A small book full of lust for life. Beautiful!"
Donna / DE
"Excellent read: Danish Anne Cathrine Bomann writes wonderfully effortlessly and tenderly … about the longing for closeness and friendship."
Gala / DE
"Danish author Anne-Cathrine Bomann puts her 72-year-old narrator, a taciturn repressor, with satirical brilliance on stage in front of his patients."
Stern / DE
"Anne Cathrine Bomann has a good and most poetic language and it is a pure delight to read. A stylish and quiet novel that is highly recommended!"
Beathes bibliotek / NO
♥︎♥︎♥︎♥︎♥︎♥︎
Litteraturhuset / DK
★★★★★
Julie the Bookcat / DK
"Anne Cathrine Bomann writes with a solidness rarely seen, and this being her debut novel! She has caught my interest and I can only hope that Agathe will not be her last release."
Pictures and Pagesturners / DK
"If this book had been published by one of the major publishers I have no doubt it wouldn't have taken many years before it would have achieved the status of a classical on basis of its sparse and precise language, its everlasting relevance and the treatment of the greatest thoughts of philosophy and existentialism."
Book me up, Scotty! / DK
"Agathe is a small, quiet tale, but as small as it is, as big subjects are treated. … Agathe is filled to the brim with colourful pictures, poetic beauty, profound human understanding, celestial existential philosophy and a life-changing transformation that filled me with total excitement. I send the sparrow on to the world with my warmest recommendations."
Skriv for livet / DK
"This little novel (…) is fluent and poetic in its language. It is written with ease from the first page and has several glimpses of liberating, quiet humour in the midst of its serious themes. In a most incredible way, the reader is caught from first to last page."
Psykologernes fagmagasin P / DK
"A book that I would definitely recommend everyone to read. There is something "feel good" over it, something joyful and thoughtful. … The book has made a big impression on me."
Bogrummet.dk / DK
"Agathe is a novel about life and death, about alienation to others and one self, about loneliness and existential crisis. … In short, it's a pleasure to read such a well-written little novel. In just 111 pages it captures the reader from first to last word."
Kig in i bogens verden / DK
"It's a book that gives substance for reflexion, without being difficult to read. I am sure most readers will be able to nod in recognizing some of the feelings and thoughts that are heard of, both from the main character and the other characters in the book. I wasn't at all prepared for it but, I'm crazy about Agathe."
Bech's Books / DK