THE HOME (HEMMET)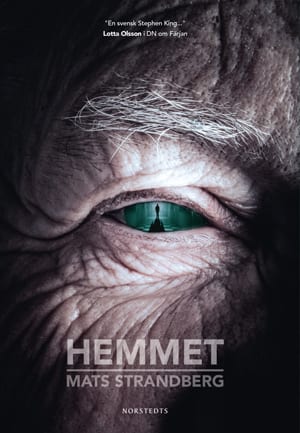 For the first time in 20 years, Joel has returned to the small town where he grew up. He has come back to help his mother Monika move into a home for the elderly. Monika is suffering from dementia, and Joel has become a parent to his own mother.
His childhood friend Nina works at the home. She practically grew up in Joel's family, but they haven't spoken since he moved. The painful thing that happened in their teens has haunted them both ever since.
When Monika is moved in, her health quickly deteriorates. She has violent and terrifying outbursts. She seems to know things she couldn't possibly know. It's almost as if she isn't being herself anymore. But of course, that is true of most residents at the home.
Only Nina and Joel know her so well that they can see the signs. Only by working together they can look for clues in the past, and try to find answers to the unexplainable.
The Home is an eerie story about love, friendship and the greatest fear of all; losing control of ourselves.
Rights sold
Czech Republic: Host
Denmark: Modtryk
Finland: Like
Germany: Fischer Tor
Greece: Kedros
Sweden: Norstedts
Film rights
[sic] film, Sweden
REVIEWS
"Mats Strandberg holds an unbeatable skill in putting focus on Swedish everyday life and mixing it with classic horror. He stays closer to reality than any other horror writer has dared to. And what a storyteller! The characters failures, love stories, everyday matters, insights and shortcomings somewhat shimmer in his hands, the very ordinary life becomes a little bit more beautiful. And yes, the horrifying becomes much more horrifying than in reality as well. Although, it is the shimmer that stays with you when the book is over."
Regardless of genre, Mats Strandberg has been praised for his sharp eye for character and dialogue. His characters are created with a large portion of psychological insight. They are never purely "good" or "evil", but always relatable and believable. His novels are carefully plotted, the stories weaved with precision and confidence in the universe he has created.