Anna Jansson is awarded Norstedtaren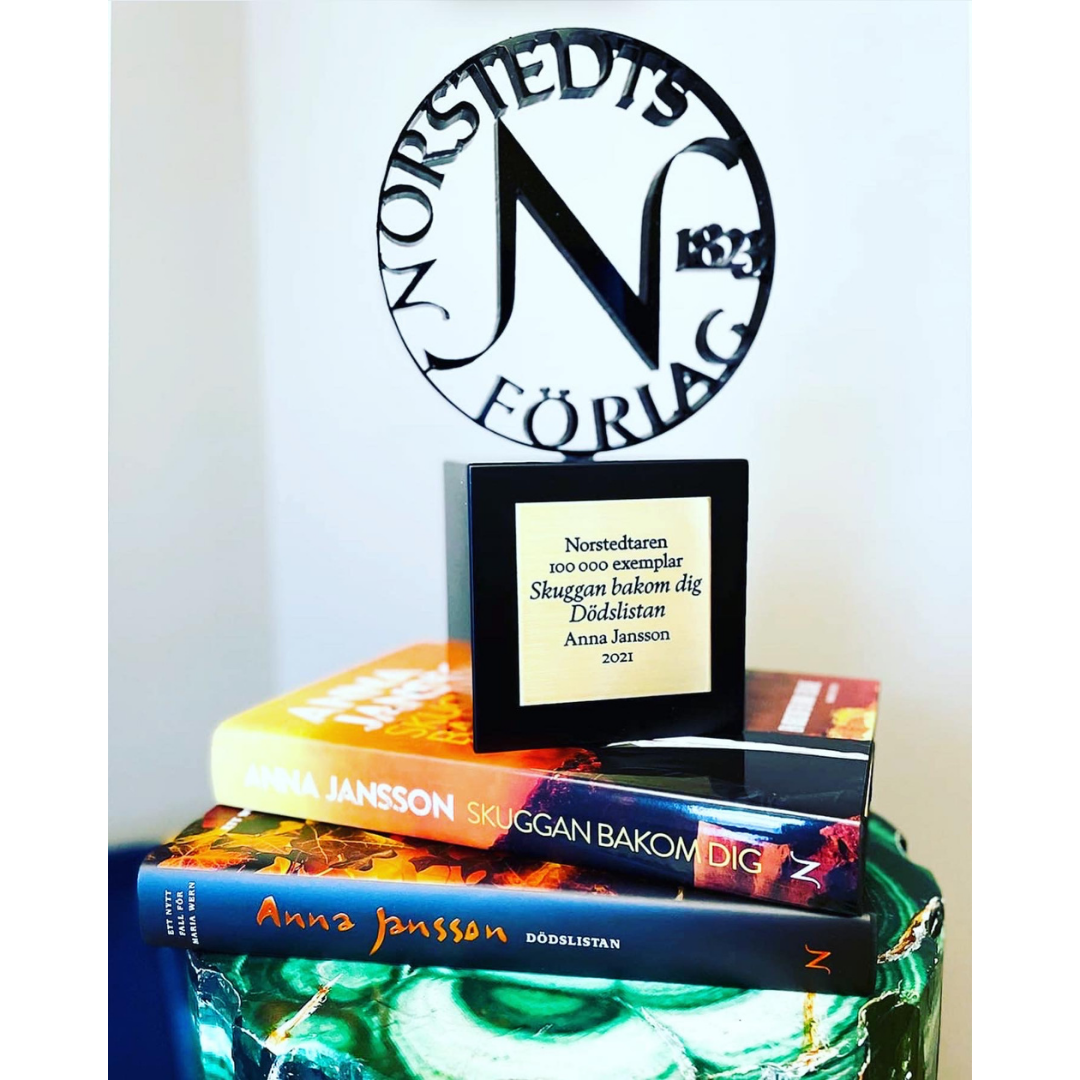 Congratulations to Anna Jansson who was awarded The Norstedtaren statuette today! Her crime novels The Shadow Behind You in the Kristoffer Bark series, and The Death List in the Maria Wern series, have now sold over 100,000 copies each.
The Shadow Behind You is the second book in Anna Jansson's new Kristoffer Bark series. It's a story about power and manipulation, fear and inadequacy. A frightening depiction of how a perfectly functioning life can be torn into pieces.
The Death List is the new and thrilling addition to Anna Jansson's immensely popular series about Maria Wern, which celebrates its 20th anniversary in 2020.
Anna Jansson celebrated her twentieth anniversary as an author in 2020. Over four million copies of her novels about Detective Inspector Maria Wern have been sold and they have been translated into seventeen languages. In 2019, Anna Jansson launched a new crime series with the first book about Kristoffer Bark Daughter Missing.