GREAT JOBAL FROM KROKJALA - Book 2
THE DOOMSDAY CUCKOO
(Stor-Jobal från Krokjala - Ragnagöken)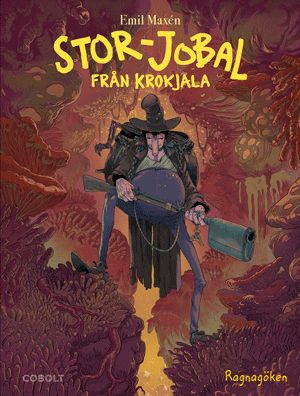 The Dooomsday Cuckoo is the concluding part in the trilogy about the big nosed thief Great Jobal from Krokjala. 
Spring has come and all kinds of evil root shoots will soon be in full bloom. The rulers of the Inälvsdalen; the wooden landlords in Smoggholm and their, and God's, soldier, the witch-burner Prost Kulle, have prepared for battle. Against them stands all kinds of magic trolls, heathens and creatures, under the reluctant leadership of Stor-Jobal, who has been laying low after the battle with Lapp-Tomsa. When old sins thaw out, Greater Jobal appears to have to forge alliances with old enemies. The rural area's own Armageddon is waiting around the corner. Who will win the battle for the future of Inälvsdalen?
64 pages