LEO THE LUREMAKER (FRANS FISKAR)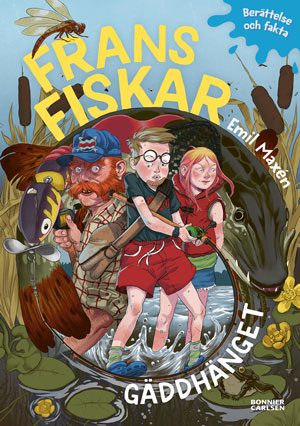 Fishing facts for beginners!
When Leo gets to come along on a fishing trip with his friend Josie and her uncle Rob, Leo immediately realizes that fishing is the thing for him.
Soon enough everything in Leo's life circles around pike fishing. And suddenly Leo has signed up for a big competition! Does he stand a chance against all the older, more experienced fishermen with loads of modern equipment? And most importantly, will he catch the big pike?
Emil Maxéns humorous and generous illustrations, exciting story and basic fishing tips makes the book a must for all who want to try out pike fishing for the first time. What lures to use and when? What rods? How do you make a fishing lure? And which fish should you release in order to govern biological diversity?
Leo the Luremaker  is a book about love for nature, the fish and fishing.
108 pages
Rights
Denmark: Forlaget Carlsen
Sweden: Bonnier Carlsen
Film rights