THE IRON WOLF (JERNULVEN)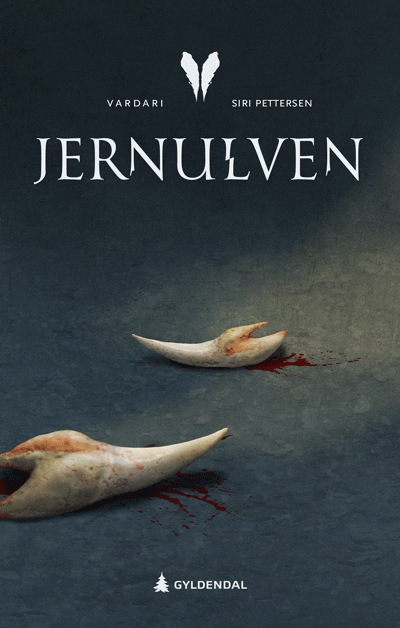 Juva hates blood readers. Praised for their Sight, they are nothing but swindlers, preying on people's fears, for power and profit. Born by blood readers herself, she knows only too well, and she has vowed never to become one of them.
But when her family is threatened by vardari, the eerie lasting ones, who never age, Juva is desperately entangled in a hunt for the blood readers' legacy: a dark secret that once changed the world, and may do so again.
In order to survive, she has to confront the childhood memory she fought to forget: That time she saw the devil.
The Iron Wolf is a spellbinding fantasy mystery on a norse foundation, about blood, desire and addiction. It's the first book in the trilogy Vardari, an independent series set in the universe of the award-winning fantasy phenomenon, The Raven Rings.
A little girl is forced to forget that she saw the devil.
An immortal commits murder to conceal an old sin.
A wolf-sick betrays his lover to obtain eternal life.
A mysterious clockwork starts ticking after six hundred years.
A grim secret, guarded for generations, has gone missing.
Rights
Czech Republic: Host
Denmark: Gyldendal
Finland: Herta Kustannus
Germany: Arctis
Italy: Multiplayer
Norway: Gyldendal
Poland: Rebis
Russia: Eksmo
Sweden: B. Wahlströms
USA: Arctis US / W1 Media
REVIEWS
"As a skilled world builder, Pettersen has not explained the magic to excess. She demonstrates the same skill in creating the venue for the story: The town of Náklav, crammed into a chilly island, and its inhabitants with their customs, are their own fascinating world, to which Pettersen has drawn from Gothic imagery. [– –] The first part of the Vardari trilogy is very promising. It is possible that the series will develop into an even better fantasy work than its predecessor."
Helsingin Sanomat / FI
"If you loved Pettersen's previous books [Ravenrings], you'll definitely love Iron Wolf. Pettersen is a talented writer"
Portti / FI
"What impresses me with Siri Pettersen's story is the level of detail, and the consistency in the world she describes. The town Náklav is portrayed in a convincing way, with its greed for money, its deprivation, and the many societal layers and their complexity. She also has a rare visual imagination that not a lot of authors can compete with"
NRK / NO
"Siri Pettersen's The Iron Wolf is the beginning of a pre-time fantasy so intense and masterly put together that it's almost unbearable. […] Stroke by stroke, Siri Pettersen paints a picture so rich in destinies and contexts that you are left to admire it for a long time after finishing the book. […] This is the book you want to see on the big screen. Nothing of it left out. Siri Pettersen is the fantasy queen who makes reading contemporary literature a more sensual, more unpredictable, and a way scarier place to be."
VG / NO
"It is a crimelike mystery in which Pettersen has managed to plant dangerous desires and (quite literally) animal cruelty, too. […] Unlike a lot of fantasy, Pettersen is good at creating a varied and complex collection of characters."
Dagbladet / NO
"The Iron Wolf is a thrilling novel, at times nerve-wracking, and even though the story is complex, Pettersen never loses the drive and the nerve in the story. […] all and all, this is simply a great novel from Siri Pettersen. Part one therefore bodes really well, and now all you can do is look forward to the sequel."
Adressa / NO
"Both plot and world building are well-written. But the book's absolute strongest trait is the reader's identification with the main character. […] Pettersen is lying in a way that we begin to believe her, and we feel like the hero in a vital drama."
Aftenposten / NO
"A rich and original universe, a book which is impossible to put down. Siri Pettersen is the Norwegian fantasy's definitive master."
Telemarksavisa / NO