The Rot (Råta)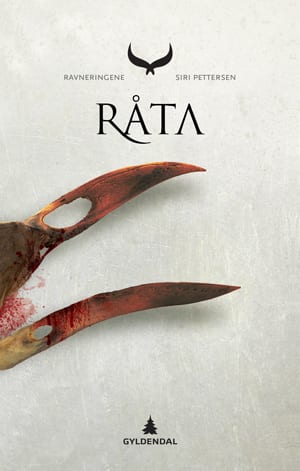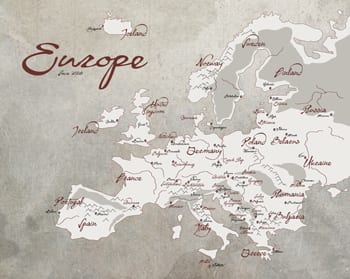 Odin's Child ends with the ultimate cliffhanger: Hirka walks through the gates, leaving Ymslanda for an unknown world, hoping to find her family, and the place where she belongs.
The Rot is the second book in the series. Here we meet Hirka as she enters the world of mankind – our world. She is struggling to survive without money, language skills, or even a remote grasp on modern day life. But things are about to get much worse.
Hirka is hunted by one of the dreaded blind ones, a warlord in exile, imprisoned with humanity a thousand years ago. He is spreading the rot, causing the slow death of our world. All he needs now is Hirka, his key to freedom, and to reclaiming the world of Ymslanda. But when Hirka discovers that she has the blood of the blind in her veins, telling hero from villain will not be as easy as it seems. Then Rime falls victim to the rot, and all hope seems lost. The fate of two worlds and the one she loves, rests in her hands.
The Rot takes the epic fantasy of Odin's Child to the familiar, urban landscape we know as our own, bridging the gap between worlds, while exploring some of the most important questions of our time.
504 pages
Rights

Brazil: Editoria Valentina
Czech Republic: Host
Denmark: Gyldendal
Finland: Art House/Jalava
Germany: Arctis
Israel: Sial Publishers
Italy: Multiplayer
Norway: Gyldendal
Poland: Rebis Publishing
Russia: Eksmo
Sweden: B. Wahlström
USA: Arctis US/W1-Media
Film rights
Maipo Film, Norway
Reviews

"The characters continuing saga takes place within an intricate fantasy world that explores the history and mythology of Ym and introduces a connection to the human world in unexpected and intriguing ways. The series finds its rhythm with the introduction of new worldbuilding elements and fascinating characters while deftly showcasing its main characters' ongoing tale of belonging, forgiveness, and sacrifice. An absorbing book that sets the ground for a promising finale."
Kirkus Magazine / USA
"With The Rot, we're presented to an exciting sequel. A new interesting grip in this book is that Siri brings the story back to our world. It gives her the opportunity to question how we live and what we do with our world. It is undeniably a critical examination of our lifestyle that the reader gets to experience. Being able to weave it into the framework of fantasy means that you can reach reading young people with a serious message. This is brilliant youth fantasy!"
Litteraturmagazinet / SWE