CHILDREN OF THE PHOENIX 6 - THE WORLDMAKER (IMPERIETS ARVINGAR 6 - VÄRLDSDANAREN)
Oskar Källner & Karl Johnsson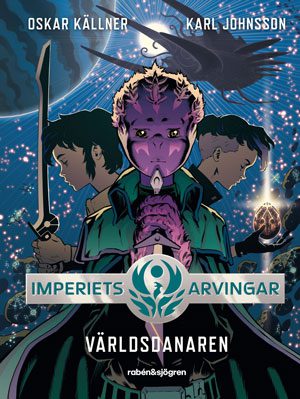 Alice and Elias have just survived a perilous hyperspace jump that left their spaceship, The Eye, seriously damaged. Alice is having a very different kind of problem. There is someone else inside her, a presence that could take control at any moment.
Fearing the worst, the Krao girl Chelie steels herself for the horrendous task of killing her adopted sister. Meanwhile, a colossal being rouses deep within a gas giant. An awakening that sparks the hope of a new beginning for Chelie's people. However, dark forces are gathering to enslave the Krao, and the crew of The Eye once again find themselves in the thick of the action.
The Worldmaker is the sixt part in the series Children of the Phoenix.
Rights
Finland: Otava
Norway: Gyldendal
Sweden: Rabén & Sjögren
"Ambitious and well-written science fiction for young readers, with exquisite, colourful illustrations" Rating: 5/5
BTJ / SWE