FRONTMAN (FRONTMAN)
Lotta Fritzdorf & Johan Rosenlind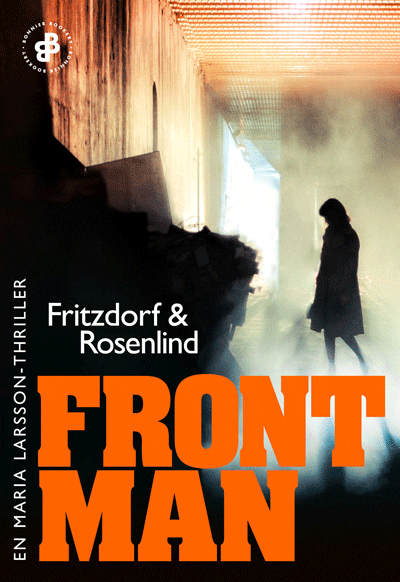 Criminal Detective Maria Larsson has barely recovered from her last case, which almost cost her her life. She decides to rest with the family in Amman, Jordan, and thinks about leaving the Police for good.
Her thoughts are forcibly paused when she is ordered back home to Stockholm. A series of events, seemingly without connection to each other, is the prelude to the challenging investigation that falls on her table. In a blazing hot Stockholm, a senior military soldier is murdered, at the same time as a containership is highjacked and disappears from the radar outside of Öland's northern point. Suddenly, Maria Larsson is made a pawn in an international and highly political game, challenging moral issues both on her own part, and Sweden's.
After Tick Tick Boom, Criminal Detective Maria Larsson is back in Frontman, a thriller by author duo Lotta Fritzdorf and Johan Rosenlind.
Rights
Sweden: Bonnier Bookery
Film rights
Art & Bob Film