DREAM CREATURES (DRÖMVÄSEN)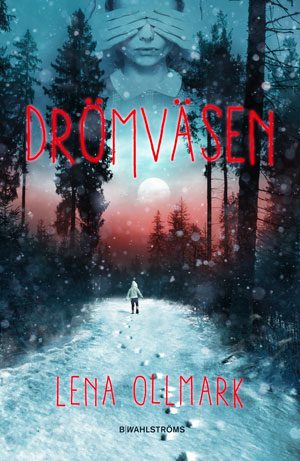 'Tess, can I sleep with you?' Her little brother was just a shadow as he stood next to her bed. He was breathing heavily and was shivering. Tess let him crawl down next to her in the bed. But she didn't ask what he dreamed.
She didn't want to know …
The nightmares that haunted Tess are gone. The grief of her best friend Elle, who died in a car accident, had made her believe that nightmares could really harm her. But all that was behind her now. She has made many new friends and for the first time in her life, Tess was in love – with André.
But then a ghost story begins to spread, about a nightmare where children disappear. And the history says its therefore children have died in Disby. Then a rumor says that it is Tess's fault that the nightmare has returned.
One day Oscar, Tess's little brother, is gone. Why didn't she listen to him when he tried to tell her why he was so scared? André and Tess must go back. Together they have to find their way back into the nightmares and the Nightground before it's too late.
Dream Creatures is the second part of the Nightground trilogy.
244 pages
Rights
Sweden: B. Wahlström
REVIEWS
"Dream Creatures is Lena Ollmark's long-awaited sequel to The Whipping Boy and it is just as hard to put down. (…) The story grabs hold of the reader and is a real page-turner. It's a dark and scary story that starts the imagination. It also contains themes such as friendship, bullying and relationships."
Rating:5
BTJ/SWE