The Nightmare Society 2
The Night Train
(Mardrömssällskapet 2, Nattåget)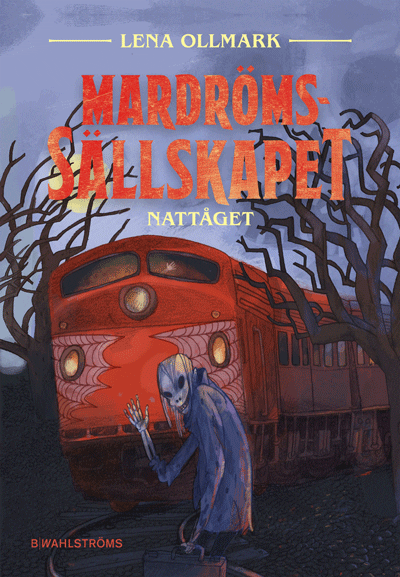 The Nightmare Society has packed their bags and boarded a night train. They gather in the restaurant car along with both travelers and train hosts who laugh nervously as the train rolls through the night.
The mission of The Nightmare Society is to tell as horrible stories as possible about evil places, dark secrets and deep sorrows. For example: How dangerous can it actually be to not clean your room? What is really going on inside the new haunted house at the Tivoli? And do they really perform do scary experiments at grandma's nursing home?
But the stories also evoke evil forces moving through the train cars and compartments. There is something strange about this particular night train.
Five new creepy ghost stories collected in a book, just for you who love to be scared! Sensitive parents are warned.
150 pages
Rights
Sweden: B. Wahlströms