THE Whipping Boy (Strykpojken)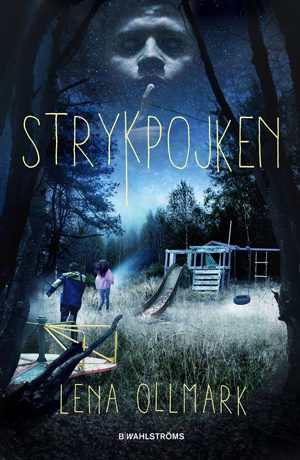 Elle's breathing is fast and shallow. She's back in the dark. She moves slowly between the trees. It does not matter which path she chooses; she still always arrives at the same place. The playground in the forest. And he is there somewhere. He is waiting. He will always find her.
In a forest area in Disby there is an abandoned old playground. Something terrible happened there once many years ago. Everyone in the small village knows the story, but no one talks about it.
Tess, André and Elle meet at the old playground after a long summer vacation. Elle has something important to tell the others – but the evening ends with a terrible accident. Tess loses her best friend and André his first girlfriend. Tess and André cannot stand each other, but they both loved Elle. And soon they realize that she was trying to tell them something important that night. They both begin to dream nightmares. About an evil boy. He scares them and hurts them. When they wake up, they have bruises. How is that possible? Sleep is vital, if we are not allowed to sleep we will go crazy. But what happens if you are too scared to fall asleep? Tess and André must find out who the boy is, what happened to him and what he wants. Otherwise, they may not wake up the next morning.
The Whipping Boy is the first part of Nightground , a new horror trilogy by Lena Ollmark, about revenge and horror in a world of good and bad dreams.
246 pages
Rights
Sweden: B Wahlström