KURT COBAIN IS NO MORE (KURT COBAIN FINNS INTE MER)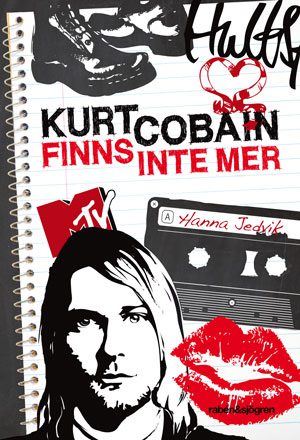 The first day of high school and Lovis and Alex find each other in the way you only do when someone totally understands you for the first time. Both love music and they create their own universe where no one else is allowed in. They bake scones, talk music, have coffee, hang out, talk even more music and how the world should be.
Lovis starts a band and Alex helps her. Alex is so beautiful that Lovis almost dies. She almost implodes with love-friendship-love-despair. Alex loves Lovis too, but as a friend. He is attracted to guys. But no matter how close they get, there is a part of Alex that remains a mystery. He is a magnet, he attracts people, but he is also very destructive. Eventually it becomes unmanageable. What do you do when the person you love the most just slips away into depression and is unreachable?
Rights
Sweden: Rabén & Sjögren
REVIEWS
"A strong book, which remains in the memory for a long time."
Värmlands Folkbladet / SWE
"It is carefully written, tender and straightforward."
Helsingborgs Dagblad / SWE
"Hanna Jedviks writes so gently about the brutality."
Götebrogs-Posten / SWE