ACROSS THE BRIDGE (PÅ ANDRA SIDAN BRON)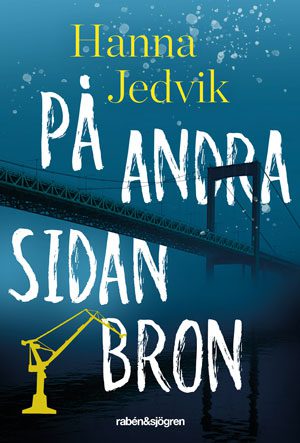 Joppe is in hospital after trying to jump off the Älvsborg Bridge. And even though Alma called the ambulance that saved his life, she can't stop crying. How could she not have realised that her best friend was feeling so bad? And how can she not worry about it happening again?
It's hard to move on and hard to talk about what happened, especially with the people who have been closest to Alma in the past: Joppe himself, his father and his girlfriend Hedvig. Little by little, the world that she has previously relied on is falling apart. But in the darkest depths there are also flashes of light. The stranger Jim who offers coffee, the classmate Siri, and writing, which helps Alma understand herself better.
Across the Bridge is a strong and moving story about betrayal, fear, love and friendship. It is the stand-alone sequel to Summer Heat, and the second part in the Alma trilogy, where the readers follow the young protagonist Alma, her relationships and friends through her late teens – from the summers of her youth to a crucial trip to Europe.
Rights
Sweden: Rabén & Sjögren
REVIEWS
"A poignant tale of friendship, fear and betrayal."
Östgöta Correspondenten / SWE
"The characterisations are excellent, especially the portrait of Alma is profound, gentle and warm. The language is airy and flexible, the reading is natural and easy. […] The subject is as important as it is difficult, but author Hanna Jedvik handles the subject very well. The multifaceted and intense portrait of Alma stays with the reader – as does the whole book – and deserves a large and wide readership.Rating: 4."
BTJ / SWE