SUMMER HEAT (SOMMARPLÅGA)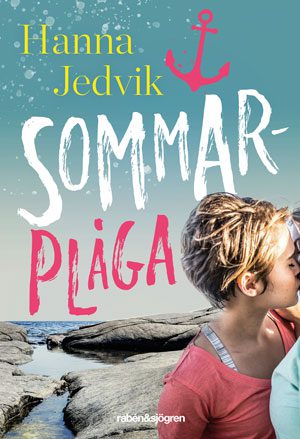 Alma is going to spend the summer with her father at their country house. She counts the days until they get there, until she finally gets to see Mira again. Mira, who has been her best friend since they were little and who Alma is secretly in love with. Because this is the summer where everything will happen, now or never.
But Mira has brought Hampus with her and nothing turns out the way it was supposed to, instead an impossible triangle drama develops where everyone strives in different directions. Alma finds herself missing Hedvig who is still in town with her poetry and her two cats, Hedvig whom she doesn't really know very well, but whom she can't stop thinking about.
With beautiful and poetic language, Hanna Jedvik writes sensitively and clearly about love and expectations, about disappointment and pain, and about relationships that change and are never the same.
Summer Heat is the first part in the Alma trilogy, where the readers follow the young protagonist Alma, her relationships and friends through her late teens – from the summers of her youth to a crucial trip to Europe
Rights
Sweden: Rabén & Sjögren
REVIEWS
"A well-written young adult novel about starting to understand yourself. Overall rating: 4."
BTJ / SWE
"Love, disappointment and friendship in a beautiful summer story."
Gotlands Allehanda / SWE