THE BEACH (STRANDEN)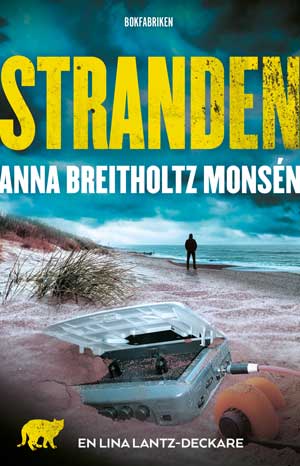 It's 1988 and 16-year-old Peter and Erik are in the midst of a long summer break in the small coastal town of Sandinge, in the south of Sweden. Suddenly Peter disappears. All that is left behind is clothes with blood stains. The case eventually gets cold.
Lina Lantz has never fit in, anywhere. Once a talented police investigator, she has left everything after a kidnapping gone wrong. She heads to her 92-year-old grandfather in Sandinge, with a suitcase full of books and her two cats. When a boy is found dead on her beach, she reluctantly gets pulled into the investigation. Her discoveries soon lead her to that summer of 1988, when Peter vanished.
The Beach is Anna Breitholtz Monsén's debut novel and the first book about about ex-policeman and bodyguard Lina Lantz, her wayward grandfather and colorful neighborhood police officer Madde. The books about Lina Lantz are psychological detective stories with both darkness and warmth, about alienation and finding one's way.
415 pages
Rights
Denmark: Bokfabriken
Finland: Minerva
Norway: Bonnier Forlag
Poland: Swiat-ksiazki
Sweden: Bokfabriken
REVIEWS
"Very hard to put down!"
TV4 /SWE
"It doesn't take long for the story to grab my attention, as this is a strong debut."
Dagens Nyheter /SWE
"The book offers both fine environmental descriptions and interesting personal portraits. In addition to being exciting, there is both gallows humor and a shocking story here."
BTJ / SWE
"This book shouldn't work, but it does, and spectacularly well. I'd go as far as tell you that it's the feelgood Scandinavian crime novel that you up until now didn't know that you need a publisher to translate into English ASAP, unless like me you can read it in original Swedish.
Goodreads / SWE
"Anna Breitholtz Monsén has a strong ability to build drama and write exciting stories. … very worth reading with great dramatic events and unexpected endings."
Sundsvalls Tidning / SWE