THE CASTLE (SLOTTET)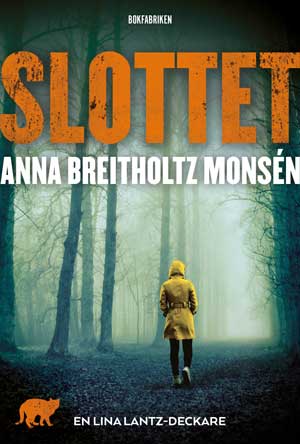 The remains of an unknown person are found in a black garbage bag on the grounds of Sindstaholm Castle outside Sandinge.
At the same time, the eighty-year-old owner of the castle, Tyra Syderhielm, is reported missing by her grandchildren. Lina's grandfather, the retired police officer Eskil, is convinced that his friend Tyra is in danger. Lina, who wants to celebrate a quiet Christmas with her grandfather and her cats, becomes drawn into a new murder story against her will.
The Castle is the standalone sequel to Anna Breitholtz Monsén's praised debut The Beach. Again she manages to mix a trustworthy and complicated crime case with the close relationships between Lina and her close ones.
412 pages
Rights
Finland: Minerva Kustannus
Sweden: Bokfabriken
REVIEWS
"The castle is a well-written detective story with a complex murder story. The castle environment and the old lady give the story an old-fashioned, classic feeling,"
BTJ / SWE
"Anna Breitholtz Monsén has a strong ability to build drama and write exciting stories. … very worth reading with great dramatic events and unexpected endings."
Sundsvalls Tidning / SWE
"It develops to a winding story with many trails, both amusing and suspenseful, with some bonus in the form of interesting women's history,"
Kapprakt / SWE
"Well-described characters, outstandingly vivid descriptions of the setting, and a neat thread throughout the story grab me and keep me hooked until the last sentences. And what an ending! … Suspense, humour, pride, loyalty, sadness… this crime novel has everything I want. A book stretch read. Highly recommended!"
Bettybok /SWE
"It's an exciting story where events in the past affect the lives of characters in the present, where not everything is as it seems, about family secrets, relationships and how people want to deal with and solve their own problems …. This is a really good book, exciting and fun to read. I really recommend it and the previous book The Beach. Already looking forward to the next book in the series!"
Alltid en bok / SWE