THE NIGHT RAVEN (NATTRAVNEN)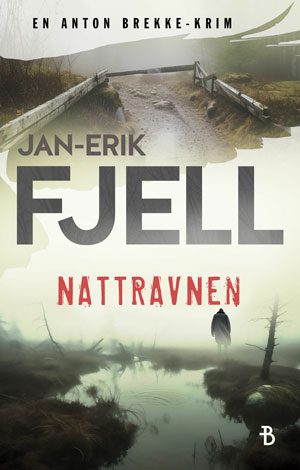 In 1995, 17-year-old Isabell Lilleng disappears from Rømskog. Robert Taule has recently been released after a rape conviction and immediately becomes the police's main suspect. Then he too disappears. When the chief inspector retires, he becomes obsessed with solving the case. Due to a life-threatening illness his time is short, and he is written off as fanatic. How close to the truth can he get before he is gone forever?
In present, remains of a woman are found at a lake in Rømskog. Isabell Lilleng has finally been found. Magnus Torp at Kripos is responsible for the investigation. Anton Brekke is hired by truecrime journalist Kristian Bolstad, who wants to make a podcast about the disappearance. They start treading a new, unknown path to solve the case before the police do. But Isabell's killer is willing to do anything to stay hidden.
380 pages
Rights
Denmark: People's
Norway: Bonnier Norsk
REVIEWS
"A rare solid craftmanship, where loose ends are stitched together in a ravishing way very few manages within the Norwegian crime genre. It is impossible to compare Jan-Erik Fjell with other writers, because he is one of the few playful crime writers in Norway […] with this [THE NIGHT RAVEN] he proves once again that he is on top, and one of our foremost crime writers. He writes deadly well, the plot is original and characteristic."
Randaberg 24 / NO
"Jan-Erik Fjell has become a master in weaving stories into each other. Past, present, events, people, and places intertwine with an elegant pen. It's a work of art to hold on to the reader when there is a large cast of characters and there are a lot of stories that are connected."
Fredrikstad Blad / NO
"The story is tight and well-twisted"
Stavanger Aftenblad
"Original, surprising and thrilling. "
Tvedestrandsposten / NO