The Scalpel Dance (Skalpelldansen)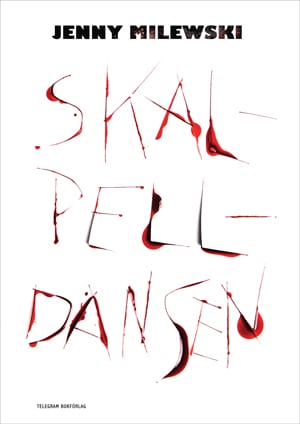 At age 35, Jonas Lerman has achieved everything a writer could dream of. The books about the surgeon and killer Carl Cederfeldt are all bestsellers, admirers are standing in line, and he has been interviewed on more TV shows than he can remember. When he gets criticism of the extreme violence in his novels he dismisses it with the fact that everything is just pretend.
But when Jonas finally decides to leave the blood and violence behind and stop writing about Carl Cederfeldt, he discovers three things. First, he can't stop. Second, the line between fiction and reality was not as obvious as he thought. And third, the content of his books are connected to him in a deeper way than he had ever imagined.
Suddenly, it's not just pretend anymore …
Step by step Jonas's life is transformed into an incomprehensible nightmare and the boundary between fiction and reality becomes increasingly blurred. From his previously so comfortable life as an author, it is only horror that remains. Besides madness and tortured teenage girls. Jonas's only chance of salvation seems to be finding the answer to the classical question all writers get: "Where do you get it all from?"
The Scalpel Dance is a psychologically loaded horror novel, set in contemporary Swedish environment and delightfully firmly rooted in the classic horror tradition.
330 pages
Rights

Czech Republic: Omega/Dobrovsky
Germany: Heine
Sweden: Telegram
REVIEWS
"It's an impressive debut where many classic ingredients from horror culture meet in a contemporary postmodern society."
Henrik Elstad, Literary Magazine / SWE
"A fun meta-novel about a horror thriller writer who writes about a vicious serial killer."
Dagens Nyheter / SWE
"Jenny Milewski looks like a young Siw Malmqvist, but writes bloody horror in Stephen King's spirit."
Café Magazine / SweSWEen
"… moves elegantly between everyday intelligibility and an increasingly threatening environment."
Sydsvenska dagbladet / SWE
"The Scalpel Dance is a smartly designed horror novel that also problematize the literary violence and its relationship to real violence."
Skånska Dagbladet / SWE
"I think this Jenny Milewski is actually pretty funny."
Kulturnytt in P1 / SWE
"With attention to detail and a large scoop of black humor, it's a very interesting horror debut."
Emma Krau, Literaturmagazinet / SWE
"It turns into a drama filled with blood in a style that has  not so little reminiscent of the Greek tragedy and its bloodfilled family dramas."
Dast Magazine / SWE
"Stylistically, we find ourselves on familiar ground, and it's enjoyable to read a writer who has mastered the language and tricks as well as Milewski has."
Swedish Zombie / SWE