THE SCAR (ÄRRET)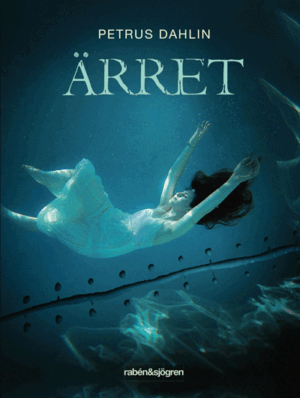 Scars are like tattoos but with better stories.
Zandra has just moved to a new town as something terrible happened at her previous school, something she was involved in, and the family had to leave town. Zandra is walking around with a constant feeling of emptiness, a feeling that there is something she is missing. She chases likes and comments on social media and tries to buy happiness. But most of all she wants to be special. Someone other people look up to, admire and get impressed by.
When it is decided that she and her family are going abroad during autumn vacation, Zandra sees an opportunity to change herself forever. But the past has a way of always catching up with us …
The Scar is an eerie horror novel for the older middle graders.
Rights
Sweden: Rabén & Sjögren
REVIEWS
"The Scar is a well written story with an insidious sense of thrill throughout the whole book, but towards the end it turns really frightening."
BTJ / SWE
"This is an original story where the supernatural element is important, but not crucial; where topical issues like cosmetic surgery and cyberbullying get closer than in current debate. Where horror and reality in a masterly way intertwines into thrill, credibility, and something much more than just entertainment."
Södra Dalernas Tidning / SWE