Filix Wood 3 - The Power of the Shadows (Filix Wood 3 - I skuggornas våld)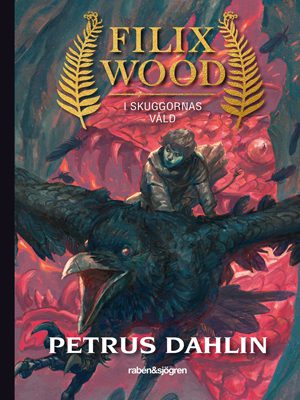 Nothing is right in the Tree village. There is an anxiety in the air, Filix can sence it clearly in his body. Something shady is going on. Suddenly, all the diligent people have stopped working, instead they party all day, eat and drink and train for the upcoming fortis battle. It is as if a secret cult is trying to take over the village from within and Filix suspects that Nox is involved.
One night Filix sneaks out of the village and on winding roads he goes to the Stone town, a dark and unpleasant place far underground where no one has good intentions and everything is about power and money. Filix soon realizes that he is the only one who can put a stop to Nox's plans and save the Tree village. But how? And when it turns out that from Stone town there is a way up to the surface and the ordinary world, nothing is an easy choice anymore. Maybe this is Filix's only chance to get home and see his mother again?
Excitement from the first to the last page in the third and final part about the anti-hero Filix Wood and his adventures in the magical world in the crowns of the tree.
339 pages
Rights
Czech Republic: Dobrovsky
Sweden: Rabén & Sjögren
REVIEWS
"At the heart of this fantasy story is personal maturity and development, although the specific chosen one's fight against evil is also a key theme. Filix is ​​constantly evolving in the new world, not only in a positive way. The protagonist's inner struggle is the book's greatest treasure. Depiction of people and the environment works excellently. Dahlin writes captivating and easy to read, without sacrificing depth and seriousness."
BTJ / SWE