I AM NOT SICK!
(Jag är inte sjuk!) Sara Bergmark Elfgren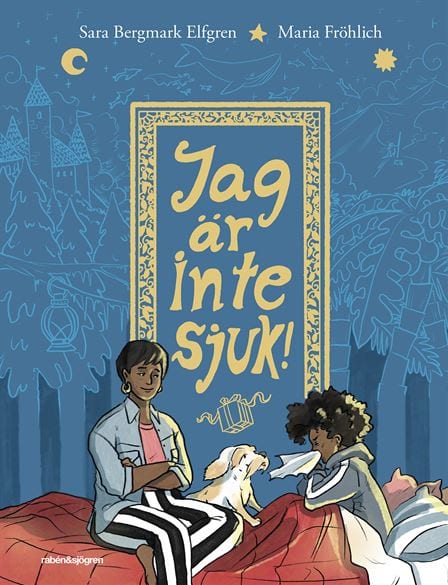 "It's Saturday and my cousin Nova is having a party. My body is prickling when I wake up. It prickles and tickles and scratches and itches and suddenly: ACHOO!"
Your throat is aching and your head is pounding, but who wants to miss a fun party? Better hide the fact that you're sick – until you can't.
Sara B. Elfgren and Maria Fröhlich have created the perfect book for staying at home with a sick child! In I'm Not Sick!, we are taken on a warm, humorous and familiar journey, straight into the land of freaky fever dreams. In the centre of the story are the mother and child from the pair's previous books, Let's Play (2016) and Time for Each Other (2015), which were warmly received by critics and readers."
Rights sold
Sweden: Rabén & Sjögren
REVIEWS
 "This book is full of life, entertainingly told (…) with a clever twist at the end."
BTJ/SWE
"There's a lot of recognition and the text and Maria Fröhlich's delightful illustration enhance the reading experience even further. (…) Timeless stories that you happily reread again and again."
4/5, Agneta Norrgård 
 "(…) wonderful reading for February when many stay home with sick kids."
4/5, Barnboksfamiljen.se
"A relatable and funny tale that holds up for several rereads (…)."
och dagarna går …, blog.