BEST YA OF THE YEAR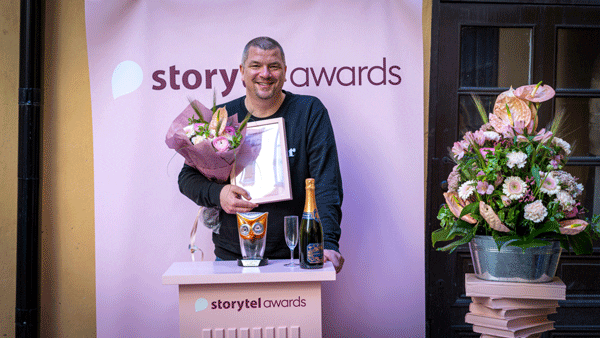 The End wins The Storytel Awards!
Today it was announced that Mats Strandberg's pre-apocalyptic book The End is the winner of The Storytel Awards in the category BEST YA. The book about the young adults who know exactly when a comet is going to hit the earth, trying to accept the fact that they are all going to die, has moved and entertained thousands of readers.
The jury motivation:
An engaging, deeply philosophical story that in a believable way asks the listener the big existential question: Who are you when disaster strikes? The audio book narrators bring about sensitive, heartfelt and with intense presence the vulnerability of the young protagonists' situation and make the audiobook an experience in its own right.
Audio book narrators: Hedda Stiernstedt & Christopher Lehmann
A big congratulations to our fantastic author Mats Strandberg.
Photo: Rodrigo Soto/Storytel