EYE OF THE NIGHT (NATTENS ÖGA)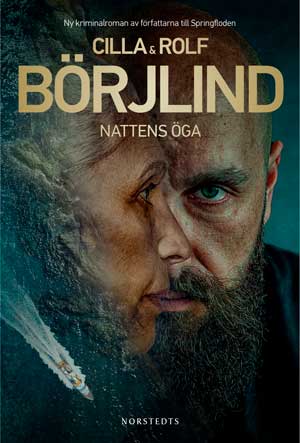 Alina is escaping the war in Ukraine with her little son Oleksij. At the Polish border, she is offered a ride to Sweden by two men and a woman. But soon the car stops on a deserted forest road. Oleksij is sent out to play with the woman, while the two men tell Alina what they require to drive them on.
Olivia Rönning and her colleauge Lisa Hedqvist are interviewing Ukrainian refugees and making documentation of possible abuses during the war and along the escape routes. They hear about a criminal network that organizes human trafficking. Soon after, they raid an apartment used for sex trafficking and rescue a woman and her child from there.
Tom Stilton's partner Luna realizes that he has lied to her and that he has probably killed a person who should have been brought to justice. And worse, he doesn't seem to feel guilty about it. Luna feels discomfort and when Philippine police come to Stockholm to ask questions about the murder, everything surfaces. Can she ever trust Tom again? Can she even love such a man?
A man falls from a roof in central Stockholm and dies. A witness sees him being chased by two men shortly before the death. Before the dead man can be identified or autopsied, his body is stolen from the morgue. Who was he and who wants the police not to find out?
Without warning, Tom and Olivia's friend Abbas el-Fassi is suddenly visited in Stockholm by his mother Drishti, with whom he lost contact in Marseille when he was just a child. She tells him that he has a half-sister, Julie, whose father is a wealthy Russian born man, Grigory. Now Drishti is being stalked by some who works for Grigory and she asks Abbas for help to sort out the situation. But why has Grigorij sent men to Stockholm?
The clues lead to a luxury yacht on the French Riviera and a priceless treasure: a Fabergé egg called the Eye of the Night.
341 pages
Rights
Denmark: Gyldendal
Finland: Schildts & Söderström
Germany: Btb
The Netherlands: AW Bruna
Norway: Gyldendal
Poland: Sonia Draga
Slovak Republic: Ikar
Sweden: Norstedts
Film rights
REVIEWS
"Cilla and Rolf Börjlind write detective stories that describe the darkest sides of our present time. Authors who does this risk to write speculative and unpleasant, or even pessimistic about the evilnesss of our time. Not Cilla and Rolf Börjlind. They succeed in the balancing act of describing both a terrible reality and tell us about the raging struggle to stop crime. It's creepy and realistic, yet Cilla and Rolf Börjlind have the ability to use the subject in a driven action-thriller with complex plot and many threads, without ever reducing the victims to props."
Dagens Nyheter / SWE
"Börjlinds are as confident as usual in their writing and offers just the right amount of tension, drama, credible portraits and a good sense of human shortcomings. Add to this brilliant dialogues."
Nya Linköpings Tidning / SWE
"The book can be read as a standalone. But as always Börjlinds are extremely skilled at building atmosphere, they have a driven language and the contemporary markers are highly topical."
BTJ / SWE