Anki Edvinsson recieves Norstedtaren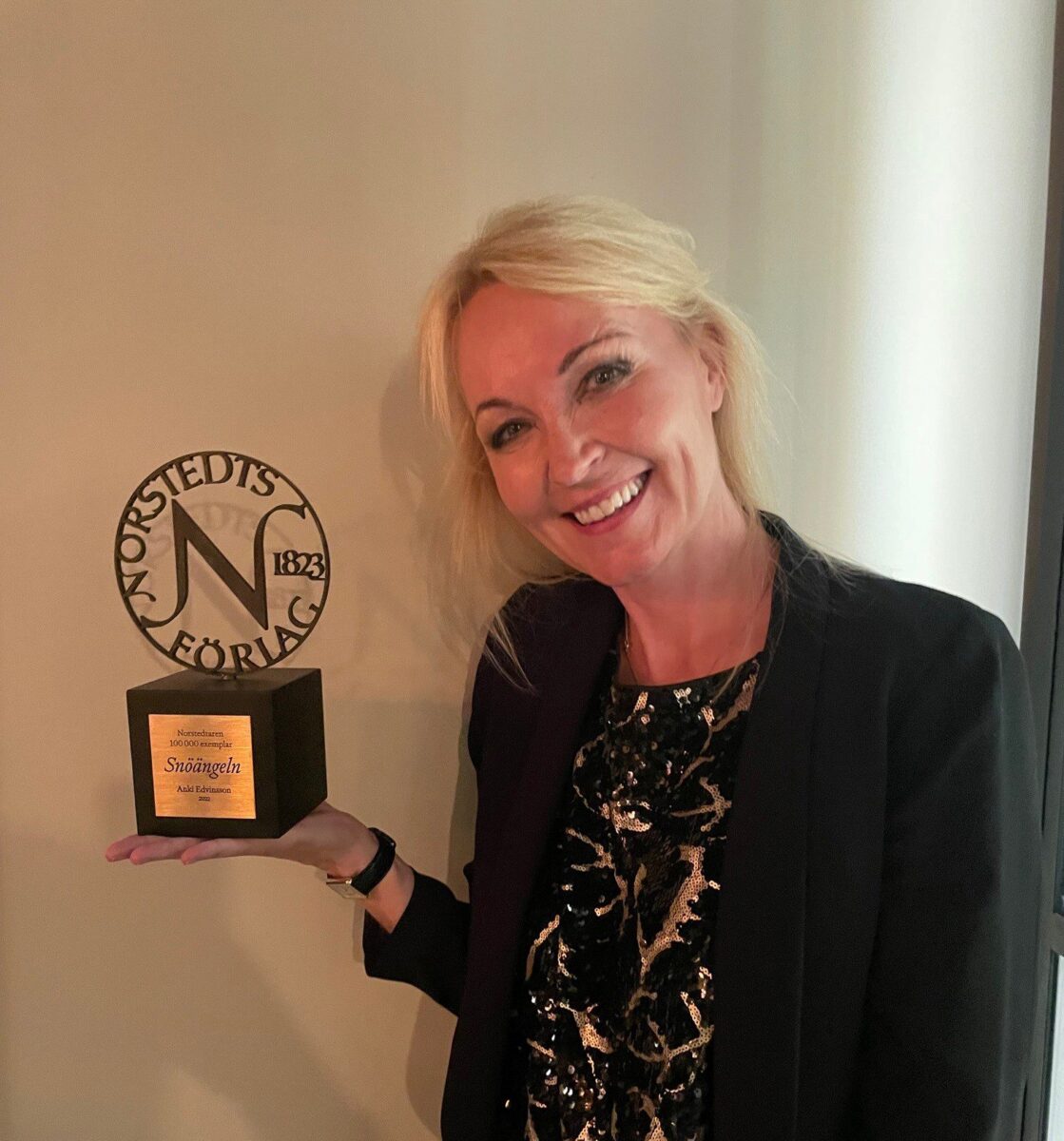 Anki Edvinsson has been awarded Norstedtaren, for SNOW ANGEL, which has sold over 100 000 copies. This is extra remarkable since Snow Angel is Edvinsson's first book to be published by Norstedts, as well as her debut as a crime writer.
Norstedtaren is given to Norstedt authors when one of their books has passed 100 000 sold copies. Anki Edvinsson is now in good company with authors such as Anna Jansson, Cilla & Rolf Börjlind and David Lagercrantz, who all have recieved the award later on in their careers.
Snow Angel was #1 on the digital bestseller list for 5 weeks when it first was published and on the top 10 for hardback as well as top 3 for paperback.