Blood Meal (Blodmål)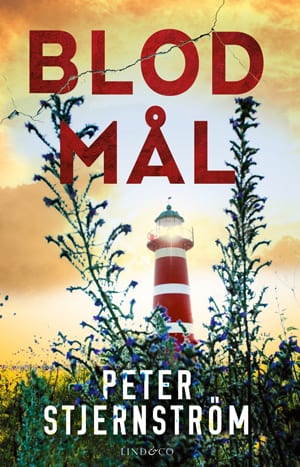 A series of seizures, some fatal, strike the inhabitants of Ljugarn, a holiday resort on the south east coast of the Swedish island of Gotland. 
There are also signs that all is not as it should be in nature. The fish are dying, there are swarms of insects, and the unnatural heatwave refuses to break. Are the seizures down to nature running amok, or is there an evil hand at work?
Two very different investigation teams take shape. They attempt to solve the mystery using radically opposing starting points and methods. Intuition and a sense of the "other" faces off against facts and analysis. As the screw tightens and more lives are put on the line, a deadly fight against time begins.
Blood Meal is the first book in a new series of suspense novels set on Gotland. Different sides of the island and of human nature come face to face in dramatic stories. Objectivity against superstition, good against evil, human against animal, revenge against forgiveness, love against hate.
447 pages
English reading material available, sample and synopsis. Order here.
REVIEWS
"Blood Meal by Peter Stjernström is a surprising reading experience that took me by storm. A book that I will put in the hands of all readers around me. A perfect book circle book that evokes all kinds of thoughts and feelings. The book has a fascinating current and informative plot that arouses my curiosity, as well as a brilliant language, developed characterisation and wonderful environmental descriptions. /… Ingenious, snarky, credible and skilfully intertwined."
Agneta Norrgård, book reviewer at radio P4 Västernorrland and on Instagram/Facebook / SWE
"Do you want to read a book that touches, evokes reflection, is exciting, and encourages alternative thoughts and lifestyles? If you are looking for that, I think you'll like this book. I like it a lot, I got stuck from the start and was just swept away. /… / It's one of the best books I've read this year. Exciting and unpleasant. Do I really have to wait until next year before the sequel arrives?"
Bokhylla 61 / SWE
"A very well written novel. Starts calmly, works its way up to a high cliff and then falls freely. When you're convinced nothing more can happen, even more will come. Do not miss this novel. Old folklore and mysticism are mixed with science and climate impact. A must-read book!"
Nathalie Persson's book tips / SWE
"This is a page turner of rank! The story is captivating, strange, mysterious. The characters are interesting and my brain went bananas when I tried to figure out what happened, how and why. The story is damn nasty and topical. Language and environmental descriptions are extremely good and the feeling of discomfort grew gradually. The book is a wonderful mix of odd components that makes it stand out. I must also add that I love Walla! It's impossible not to love her, I've never seen the like of her. I wonder if she would adopt me? Towards the end, the story became terribly exciting with an unexpected turn and I almost shouted right out 'how is this going to end !?' I long for the next book in the series and will let my nails grow out so there is something to bite down!"
Rating 4+ out of 5, The bookshelf in the shade / SWE
"You could call Blood Meal an ordinary, Swedish everyday suspense novel, with a splash of supernatural elements, a language that flows nicely … And then BANG comes a couple of sequences that are terribly unpleasant! I actually had a bit of a hard time reading these passages but they are just long enough and these peaks of horror made the whole experience absolutely amazing. Creepy! Highest rating from me."
Rating 5/5, Annsofi's writing life / SWE
"Exciting, creepy and wicked. /… / Easy to read, well thought out with fine character descriptions and excellent picturing of the environments on Gotland."
Mia's books / SWE
"The descriptions in the book soon start crawling under your skin. Blood Meal is the book you should read this summer."
Amelie's book corner / SWE
"Exciting, fascinating and well written."
Chosen as Best book of the month, July 2021. Rating 5/5, Jennie's book list / SWE
"Very enjoyable (creepy) and exciting reading! Highly recommended."
Sandra's books / SWE
"An interesting, well-written and extremely scary story. Read, but be prepared for creepy feelings all over your body."
Boksann / SWE
"A scary and well-written gem. /…/ I love the characters. I want to read more about (un)natural phenomena on Gotland."
Rating 5/5, My dystopian studies / SWE
"It's an exciting plot with many unexpected twists and a dramatic unraveling. The Gotland setting is portrayed very nicely and credible and the language is straightforward and smooth."
Kent Lidman, BTJ / SWE
"Well-written, thrilling and scary."
Rating 4/5, Boktanten.com / SWE
"Exciting, fascinating and well-written. /… / A thriller that stands out in the crowd."
Rating 5/5, The Book Crazy Sisters / SWE