SEVEN FIGURES (SJUSIFFRIGT)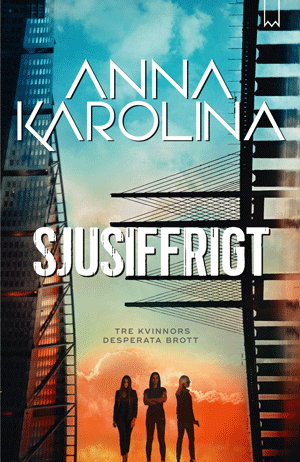 The desperate crime of three women.
The three women have been best friends since high school. Now, they carry a debt they can't repay in any legal way.
One late night Carla, Nikolina and Julia decide to kidnap the son of a clothing company mogul. They've planned everything in minute detail. They're tough, in sync and efficient. But still, something goes wrong. In an act of desperation, they are once again forced to give up on their safe and comfortable middleclass lives in the search for money. But the police can't believe that it could ever be women who committed the cruel criminal acts, and it all seems like they are going to get away with what they've done.
All until their past catches up to them. And the relationship to the victim comes between everything.
In Seven Figures the loyalty of friendship is put against the irresistibility of attraction. It is a hardboiled police thriller with sexy language and unexpected complications. Three cocky women, used to getting what they want, are suddenly in over their heads.
384 pages
Rights
Czech Republic: Dobrovsky
Sweden: Bookmark Förlag