THE MOLE (MULLVADEN)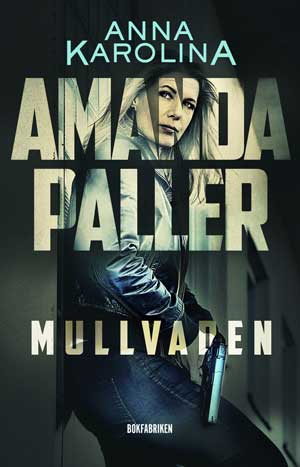 Police officer Amanda Paller is tasked with investigating Benny Berg, Sweden's largest producer of methamphetamines, who lives a low-key Svensson life outside Stockholm.
Together with her colleague Tony Seger, Amanda must play a newlywed couple who move into the Berg family's neighborhood. This is, however, no easy task. Tony hates Amanda, and it's no secret within the corps that Amanda has a child with renowned criminal Adnan Nasimi – who murdered a police officer. Will this all prove too much for Amanda? As the investigation continues, the tension grows. The stakes have never been higher.
The Mole is the much-anticipated continuation of Anna Karolina's acclaimed crime series about Amanda Paller at the Stockholm police.
Rights
Denmark: Gyldendal
Norway: WAPI
Poland: WAPI
Spain: WAPI
Sweden: Bokfabriken
UK/US: Bokfabriken (World English Rights)
Film rights
QUOTES
"Anna Karolina is the brightest star on the crime sky. No one writes smarter, cooler, more exciting and with more unexpected twists than her."
– Carin Gerhardsen, author /SWE
REVIEWS
"The tension factor. It's on the verge of a nuisance. I miss meetings, I don't care to shower, I read the book while eating my lunch."
Stig Larsson, Aftonbladet /SWE
"Anna Karolina's language is snappy and crude. It is easy to lose yourself in Anna Karolina's world and all the more difficult to put the book down. The pace, as well as the quality, is sky high."
Caroline Svensk, BTJ, 5 of 5 /SWE