THE DEFENDER (FÖRSVARAREN)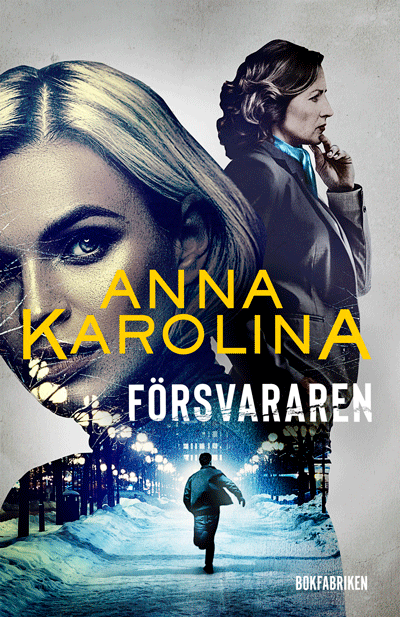 "One of us will die today."
It's Christmas eve when Jasmine Moretti utters the fatal words to her twin brother Nicolas. He waves her off, and together they celebrate Christmas in a bar's bathroom by doing some coke, keeping the party going until they pass out on Jasmine's couch at her place. Only one of them wakes again.
The laid off Police officer Ebba Tapper is awoken by a stubborn knocking on her door, and she drags herself out in the hallway. In the stairwell stands the notorious lawyer Angela Köhler who has just taken on a client with a huge media buzz. She needs Ebba's help and won't take no for an answer. Suddenly, Ebba is a legal associate in the hottest murder investigation in Sweden right now.
She is brutally thrown into the case and forced to confront both her former colleagues, and the reason to why they shut her out. It turns into a power struggle where both sides desperately want to win. But the question is who wants it more.
The Defender is the first book in a new series about Police officer Ebba Tapper by the much-acclaimed crime writer Anna Karolina.
Rights
Denmark: Bokfabriken
Finland: Into
Germany: Amazon Books
Russia: Ripol
Sweden: Bokfabriken
UK/USA: Amazon Books
REVIEWS
"The threads to the core of truth are many in this story, but Anna Karolina pulls them skillfully. And it does not end exactly as you expect."
Smålandsposten /SWE
"She also succeeds with something that very few crime authors have managed lately, she makes my jaw drop at the book's ending."
DAST Magazin /SWE
"The language flows, the environment and the police work are portrayed credibly, there are cliffhangers and turning points and the author keeps the reader in a firm grip."
BTJ / SWE