THE BODYGUARD (LIVVAKTEN)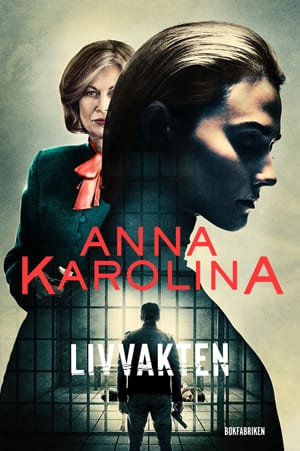 A drone approaches the upper deck of the luxury yacht. It drops a package which Bianca Aguilera opens with a pounding heart. When she sees what it contains, she collapses in the arms of her bodyguard. A head…
Köhler's Law Firm, run by Angela Köhler and Ebba Tapper, gets a new high-profile case. Anita Spendel, CEO of Sweden's largest freight company Spendels, is suspected of murdering her husband Martin Spendel. According to Anita, he has disappeared voluntarily only to irritate her. To win the case, Ebba must find Martin, and find out what happened.
Ebba's investigations lead her to Bianca Aguilera, who is CFO at Spendels. Who exactly is Bianca, and where does she come from? She is young and intelligent and has quickly risen in the ranks at Spendels, and is gaining more and more power in the company. But what kind of freight are they really working with? Ebba becomes increasingly involved in the case, where nothing is as it seems to be, while she continues to struggle with her messy private life.
The Bodyguard is the second book in the Ebba Tapper series.
350 pages
Rights
Denmark: Bokfabriken
Finland: Into
Germany: Amazon Books
Sweden: Bokfabriken
UK: Amazon Books
REVIEWS
"Really exciting. High tempo, twists, and a smart plot. Nice work, Anna Karolina! "
Caroline Grimwalker, författare
"The Bodyguard is entertainment in a fast tempo, and Anna Karolina is superb at unpredictable stories. She stands out in an appealing way in the crime novel genre. "
Skånska Dagbladet, Gunilla Wedding / SWE
"This book is so good that I couldn´t stop read it! A well-written crime novel and the plot is nicely woven together. I can´t wait for the next part in the series. "
Npboktips / SWE
"Several twists in a fast tempo. The Bodyguard is exciting all the way to the end and Anna Karolina´s portraits of the corrupt world feel reliable."
Mias Bok / SWE
"A thrilling book where nothing is what it seems to be. I like that it´s not predictable."
Pappersdrömmar / SWE
"I love this book, there is always something that drives the story forward, another twist which makes it even better. And the tone in all of Anna Karolina's books is wonderfully fresh and direct."
Larmtrollet / SWE
"Captivating intrigue throughout the book […] The story is unraveled thread by thread through a mix of past and the present"
Bokuniversum / SWE
"Fast-paced and incredibly thrilling. The Bodyguard is another really good crime novel by Anna Karolina."
Kickibokmal / SWE
" From the first sentence and throughout the book, it is so (excuse the language) damn good!"
Lasabocker / SWE
"This is high-level excitement. The characters are anything but perfect and that makes it all very believable. The descriptions of the police work feel reliable so one can understand that Anna Karolina has a background as a police officer. […] Recommend!
Bokprataren / SWE
"I hereby appoint you, Anna Karolina, to one of the foremost authors I know. The Bodyguard is so damn (sorry) good! The story is well-written and it´s hold me awake and alert, I can´t stop reading. Read it! Crime novel of the year!"
Maddys boksida / SWE