ZOLA FOR PEOPLE IN A HURRY (Emile Zola à L'usage Des Personnes Pressées)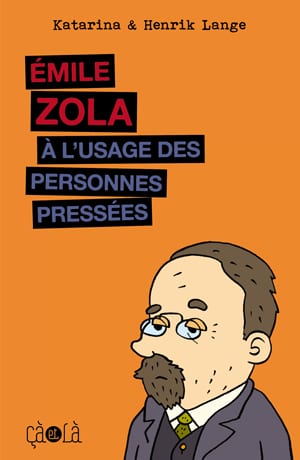 Childhood friend with Paul Cezanne, twice flunked at graduation, French citizen at the age of 22. The life of Emile Zola is full of surprises. He started as a journalist and wrote sentimental and political articles for various magazines. His article I accuse, where he took a stand for Dreyfuss in the so-called Dreyfus Affair gave him not only attention but also a year in prison. The passionate life of Zola is depictured with humorous comics and accurate texts. Henry and Katarina Lange give a picture of Zola that we seldom have seen it before. Zola For People In A Hurry is the second volume in the In-A-Hurry-series about the world's greatest writers.
The book was first published in France by Henrik Lange's French publisher, Editions çà et là.
164 pages
Rights
France: Editions çà et là
Sweden: Natur & Kultur