Siri Pettersen twice shortlisted!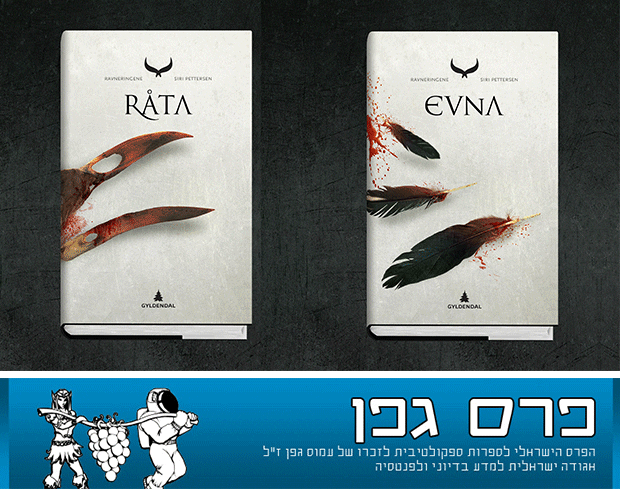 The Rot and The Might nominated for the Geffen Award
Siri Pettersen's The Rot and The Might from The Raven Rings Trilogy are nominated for the Geffen Award, an award presented by the Israeli Society for Science Fiction and Fantasty, in the category Best translated fantasy. Last year, her first book of the series, Odin's Child, was nominated in the same category. Nominated alongside her are authors such as Terry Pratchett, Naomi Novik, Brandon Sanderson, J.R.R Tolkien, and George R.R. Martin. The award will be presented at the Israeli SF&F convention, known as Icon. Read more about the award here.
We couldn't be happier, and keeping our fingers crossed – an enormous congratulations to Siri Pettersen!