MISSING (SAVNET)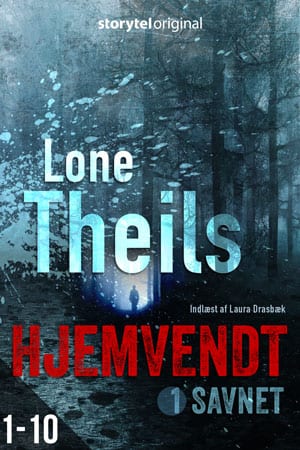 Missing is the first part of Lone Theil's new crime series Homecoming – a series filled with quiet and somber, West Jutland horror.
As a young and recent graduate, police assistant Signe Brask is put on a case of a 10-year-old girl who has disappeared without a trace during a trip with her family to the Christmas fair in Hjerl Hede. Despite constant search, the girl is not to be found. The family is severely affected by the tragedy, and Signe Brask remains the only one in the police to follow up on the case.
Ten years later a girl shows up at the train station in Copenhagen. The local police contacts Signe Brask. The girl claims that she is the missing Mille and she wants to speak to Signe.  Where has she been all those ten years? The girl refuses to say anything, and as Signe begins to look deeper into the old unsolved dissapearance. She soon discovers that there are several things that are not right. And while she is working on the case, the family in Holstebro is hit by another tragedy …
Missing takes place in Northwest Jutland, where Lone Theils was born and raised.
9 hours, 10 episodes
Rights
Denmark: Mofibo/People's
Finland: Storytel
Germany: Storytel
Italy: Storytel
Russia: Storytel
Sweden: Storytel
United Arab Emirates: Storytel
UK (World English Rights): Storytel
REVIEWS
"A wonderfully exciting story where one hooked from the beginning to end.  A book that you will not put down and which surprises again and again. One of the best I've read in the world of crime for a long, long time."
Bokrummet / DK
"Throughout the book, the action delivers surprises and new twists, thus keeping the tension momentum all the way."
Krimifan / DK
"With Missing, Lone Theils is  back in the best crime master form."
Fyens /DK