The Secret Detective Bureau 3, The Letter From America (Brevet fra Amerika)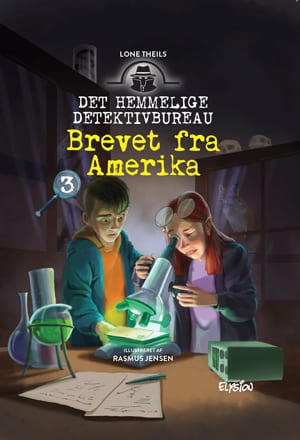 The mysteries continue, The Letter From America is the third book in The Secret Detective Bureau.
While Frida and Karl are trying to discover who sent Sniptræsk a secret key, a mysterious stranger with at litte white dog, turns up in Stranding. She has an indrecible story to tell and also a very difficult task for the two detectives. Maybe she is the one who can lead them to the second half of the treasure map?
31 pages
Readers 9-12
Rights
Denmark: Elysion, Mofibo