The Secret Detective Bureau 4, The Secret of the Pirate Ship (Piratskibets hemmelighed)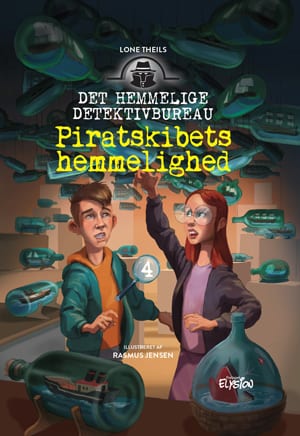 A fourth case to solve for Frida and Karl in the The Secret Detective Bureau. This is number 4 in the series.
Will Frida and Karl succeed in finding the pirate ship Martica and maybe finally the second half of the treasure map? The road to success goes through an old dusty archive and a ship that once belonged to the pirate Rudolf the Horrible and a bottle of rum. The hunt for treasure has only just begun.
31 pages
Readers 9-12
Rights
Denmark: Elysion, Mofibo