The Invisibles (De Usynlige)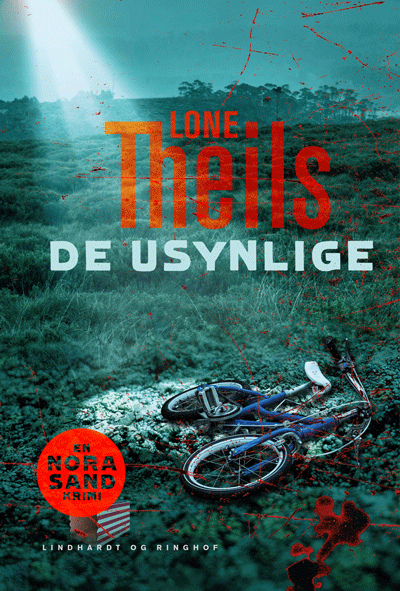 During a holiday in Denmark, Nora Sand by coincident meets Victoria Melville-Henley – a prominent Danish/English lawyer whom she has been trying to interview without success.
The day after their friendly encounter the lawyer is killed and when Nora starts to investigate the reasons, she learns that Melville-Henley was leading a commission of inquiry into the historical abuse of children involving a number of powerful Brits from both the political, cultural, ecclesiastical and military tops of society.
Through her investigations, Nora meets several broken souls whose lives have been ruined by offences against them and their close ones. She must carry on although her questions and inquirers also expose those she asks to new dangers.
The persons she is chasing spare no means to cover up the sins of the past. With enough money, power, and influence, there is nothing to stop them from making a problem go away. And Nora is exactly that kind of problem. Finally, her only chance for a solution is to seek out her own worst nightmare.
The Invisibles is the fifth volume in the crime series about the Danish journalist Nora Sand who lives in London.
304 pages
Rights
Denmark: Lindhardt & Ringhof
Finland: Storyside
France: SAGA
Iceland: Ugla útgáfa
Italy: SAGA
The Netherlands: SAGA
Norway: Cappelen Damm
Poland: SAGA
Spain: SAGA
Sweden: Storyside
Film Rights
REinvent Packaging, Denmark & Shuuto, Norway
REVIEWS
"Based on events that are not only a product of the author's imagination, but rooted in the apparent reality, Theil's protagonist Nora is systematic in her research work. This meeting between the journalistic and the fictional approach to the material constitutes a good mix."
Daglbadet / DK
"It's a creepy theme with  the focus point of the crime that has background in a gloomy reality. The novel's force is partly a constant upward voltage curve that makes one want to read on without interruption, and partly the fact that it describes crime solving without scams"
Familjejournalen / DK
"Lone Theils writes bold crime, understood in the way that it is straight forward and not too many twist and turns. The reader knows what Nora knows, and gladly follows her in thick and thin across the North Sea to Stansted Airport and to the area around Primrose Hill in the north London, where the journalist lives."
JyllandsPosten /DK
"A constant speeding thrill. I enjoyed this novel to the fullest."
Søndag /DK
"It was like reading a true story, and it is perhaps not so far from the truth either, as Theils' detective stories are always based on real events. The only complaint I had with the book was that it was read far too quickly. I simply could not put it down from me when I first got started and I really hope we have not heard the last of Nora Sand!"
Bokblogger.dk /DK
"The invisible  is well told – simple and straightforward. The plot is really catchy and exciting."
Beech's Books / DK