THE WITCHBOY
(Hexedrengen)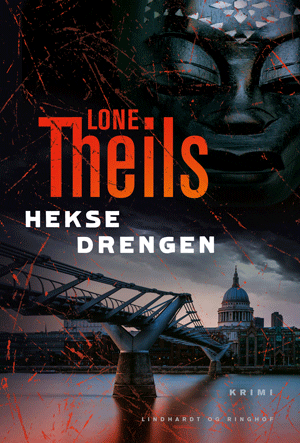 The brutally mangled body of a Nigerian professor is discovered in a church yard in London, shortly after he has had a secret meeting there with Nora Sand, London correspondent for a national Danish magazine.
Nora is convinced that the murder is connected to a high profile divorce case between a Danish reality star and a Russian oligarch whose fight over custody of their son Nicholas has become tabloid fodder.
The Witchboy is the third novel in the successful Nora Sand series. This time Nora is under pressure at work like never before as the two complicated cases merge and in her private life as the relationship with Andreas take a turn for the worse. This case will lead her into the darkest corners of London where black magic rules.
272 pages
Rights
Czech Republic: Euromedia
Denmark: Lindhardt & Ringhof
Finland: Aula & Co
France: SAGA
Italy: SAGA
Germany: Rowohlt
Iceland: Ugla útgáfa
The Netherlands: SAGA
Norway: Cappelen Damm
Poland: SAGA
Spain: SAGA
Sweden: Storyside
Film rights
REinvent Packaging, Denmark & Shuuto, Norway
REVIEWS
"We are lucky to have Lone Theils – a Danish author who has put a glorious journalist career aside to give us not only a Danish crime heroine working in London, but also hours of intelligent crime reading that hits the reader with almost creepy precision about something very relevant."
Femina / DK
"Black magic and local consolation in the British metropolis."
Gyllandsposten / DK
"Lone Theils just gets better and better."
Kriminord / DK
" The characters are well described. There are many different types of humans in the book and Nora Sand is after all a little braver than most journalists are. I am anxious to see what type of mystery Lone Theils creates in her next book."
Krimifan / DK
"A whimsical, fascinating and extremely exciting crime story."
Krimihjerte / DK
"Lots of drama and suspense."
Bokfidusen / DK
"The Witch Boy is a real "feminist-thriller" and Lone Theils, who has been a journalist in London for many years, knows the city in and out, and this is one of the book's strengths. The Witch Boy ends like a real cliff hanger, where Nora's job hangs on a thin thread."
Litteratursiden / DK