PREDATOR (ROVDJUR)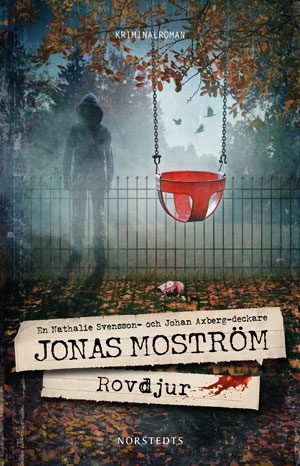 An empty swing. A mother's heartbreaking cry for help.
William, seven months, is kidnapped in Uppsala.
Why? A motive as obscure as the certainty that the crime will be repeated.
By someone who is very close …
Annie and her little son are always first on site when the mom group meets in Svanparken in Uppsala. William whoops with laughter as Annie gives him speed in the favorite swing. She feels that this is going to be a great day. Suddenly, she hears rapid steps behind her and feels a burn between her shoulders. A shock goes through her body, and she collapses, completely paralyzed.
A person wearing a dark hoodie, gloves and a face mask takes William and rushes away. As Annie tries to get to her feet, the car has already driven away.
William is missing.
When Nathalie Svensson, psychiatrist and member of the National Profiling Team, arrives at the park with her six-month-old son Noah, she meets a shocked Annie. Before Noah came into the world, Nathalie wasn't even sure if she wanted him. Now she can't imagine life without her son with an extra chromosome. The kidnapping of William greatly affects her. Even though she knows that it is unprofessional to interfere in the investigation, she cannot remain silent while her partner Johan Axberg leads the hunt for the kidnapper.
Predator is the tenth stand-alone installment in Jonas Moström's popular and award-winning crime series about psychiatrist Nathalie Svensson and Inspector Johan Axberg.
423 pages
Rights
Denmark: People's
Sweden: Norstedts