Free From Guilt (Fri från skulden)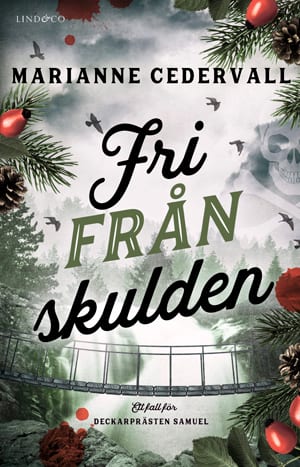 The private life of the priest Samuel Williams is in turmoil. He and his girlfriend Marit are expecting a child. But still he cannot stop thinking about a certain policeman named Maja-Sofia Rantatalo, whom he met in connection with the murder investigation he was abruptly involved in just as he arrived at his new position in Klockarvik in Dalarna a few months earlier.
Jobwise, however, it is much calmer, so Samuel decides to take time off and go for a weekend retreat to a monastery nearby, to get all his thoughts and feelings in order.
But just as he has started to get used to the silence and routines and decided on how to outline his future, he learns that a woman in Klockarvik has died and that another has become seriously ill. When it turns out the dead man has been murdered, the suspicions are directed at the monastery, since the dead man as well as the sick person have had close contacts with the monastery sisters.
Now it is up to Samuel to find out if the monastery may be involved and if the man who participated in the same retreat as Samuel is really who he claims to be. And what about the former priest who suddenly appears, does he have anything to hide?
350 pages
Rights
Finland: Otava
Germany: DuMont
Sweden: Lind & Co