THE STORM PETREL (STORMSVALA)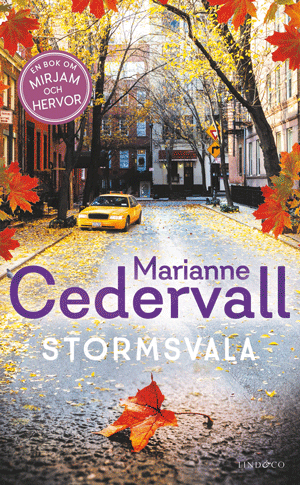 Hervor's daughter Ingrid receives a mysterious letter from Sweden, she will inherit a farm and some forest in north of Sweden. But she is not the only heir, the letter talks about a brother of hers, and as far as she knows, she has no brother!
The ladies get a lot to do in the spa and Hervor takes it very seriously, using her whole register of capacity and as a result a male customer succeeds to affect Hervor to such an extent that she loses her clairvoyant ability. She insists that she is worn from hard work, an excuse Mirjam does not really believe in.
Mirjam does not trust the charming man who has time to be at the spa constantly. In addition, he seems to have broken into their home. Who is he, and what is he doing in New York?
In the fourth book about Mirjam and Hervor the past catches up on Hervor and the strength of her emotions puts everyone to the test. It is fortunate that Mirjam has patience and spirit enough to not give up on their friendsship, she is really a true friend!
288 pages
RIGHTS
Sweden: Natur & Kultur