THE DISTAFF SIDE (SPINNSIDAN)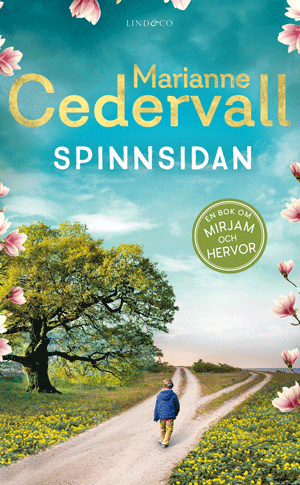 Mirjam and Hervor are planning a calm spring but then they were not counting on Kajsa who has moved into Torsten Uta's former house. Kajsa claims to be a medium, which Hervor of course thinks is nonsense.
Kajsa has a foster child, Emanuel 9 years old. Mirjam and Hervor see Emanuel around the neighborhood and he is constantly hungry and not particularly clean. When they get to know the little boy they understand something is definitely wrong.
Children disappearing, treasures waiting to be found and dishonest people who get something to think about will pass before the peace and quiet will come. And love, which takes a turn into Kajpe Kviar and strikes Mirjam.
224 pages
RIGHTS
Sweden: Natur & Kultur
REVIEWS
"I call them Cosy Crime. Really like cosy shimmering pearls!"
Bokhora / SWE
"The books are cozy, contains alot of nature and food, has elements of mystery and witchcraft and are spiced with a good dose of humor. It goes a long way."
Hallands Nyheter / SWE