APRIL, APRIL (APRIL, APRIL)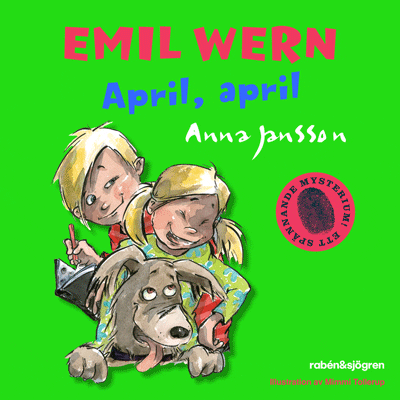 Emil lives in Visby, just inside the ring wall. There is an old kiosk in the yard where he has his detective bureau. He gets help to solve all the tricky mysteries by his three classmates, his little sister Linda and the dog Molly. Sometimes even his mother, the police officer Maria Wern, has to step in.
On the first of April it is common to play tricks and you can do it as much as you want. But can you do that about anything? Emil Wern doesn't think so. When both his friend Alva and his teacher Hedvig gets red spots all over their faces after testing a new miracle cream, Emil decides to find out who is behind it. Soon the detective bureau is involved in a new case, in search of a fraudster who makes money by deceiving people.
April, April is a brand new mystery in the Emil Wern series by Anna Jansson.
Rights
Sweden: Rabén & Sjögren