DEATH ALWAYS SPEAKS THE TRUTH (DÖDEN ÄR ALLTID SANN)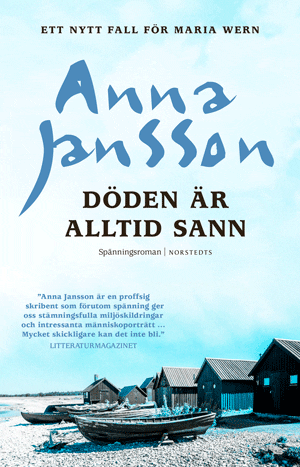 It has been twenty years since Maria Wern finished high school, and the former class arranges a reunion in a cabin outside Tofta.
As the late night passes midnight, friendships have been taken over by old and buried love has re-emerged. Is it true as they say; only the successful go to reunions? In any case, Emelie is proud that she has finished her book script and is no longer the insecure girl she used to be in high school, although some still think so. The tired former classmates show up to the breakfast table. That's when Maria discovers that one of the classmates has disappeared during the night. Old conflicts have surfaced and Maria has every reason to be worried.
4 hours, 6 episodes
Rights
Denmark: People's
Finland: Gummerus
Germany: BookBeat
Israel: StorySide
Italy: StorySide
Poland: BookBeat
Spain: StorySide
Sweden: Tiden/Norstedts
US/UK: StorySide (WER)
Film rights
Warner Brothers Nordic, Sweden