THE SILVER CROWN (Silverkronan)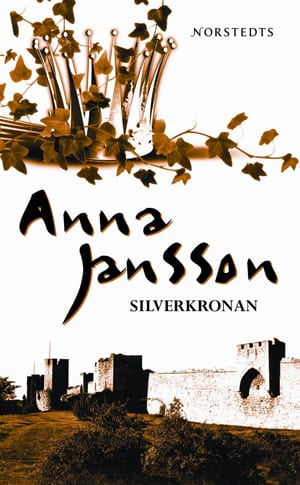 Wilhelm Jacobsson disappears on the boat to Gotland. Jacobsson is a man not with ease with himself. He knew something. Mona Jacobsson also knows, but she keeps her mouth shut.
During Medieval Week, Maria Wern and her police colleagues volunteer for duty on Gotland. The idea is to combine the week with vacation, with swimming and hiking around the limestone formations known as rauks and the ruins of the monastery. But that's not the way it works out. A man is found dead in an Iron Age burial site in Vallhagar. "He was given a chieftain's burial", Maria thinks. Lying at the foot of the site is a crushed snake. The truth is within grasp, although unrecognizable at first glance.
288 pages
Rights
Denmark: People's
Finland: Gummerus
France: Editions du Toucan
Germany: BookBeat
Iceland: StorySide
Israel: StorySide
Italy: StorySide
The Netherlands: De Geus / Lind & Co (Audio)
Norway: Cappelen Damm
Poland: BookBeat
Russia: Azbooka-Atticus Publishing
Spain: StorySide
Sweden: Norstedts
UK/US: StorySide (WER)
Film rights
Warner Brothers Nordic (Eyeworks), Sweden
"The Silver Crown does not only deal with the murders that take place. It also paints a realistic portrait of human suffering. Yet, it's never sentimental. The book is a page turner and that's that."
The Police Magazine
"Sometimes her prose is just shimmering. Other times she goes burlesque. But it's always, always enjoyable."
Jan Mårtensson / SWE
"The Silver Crown is pure crime gold."
Nerikes Allehanda / SWE
"Anna Jansson has a deapth in her thrillers that other authors lack. Her empathy and finesse are unique. When she ties together all the threads it's thrilling from page one. The books about Maria keeps getting better and better."
Länstidningen Södertälje / SWE
"The portray of the exposed woman and her marrige is where Anna Jansson really succeeds."
Arbetarbladet / SWE
"No doubt, The Silver Crown is the best of Anna Jansson's novels. It's different, interesting, well written, pregnant and very entertaining. If I could only fit one book into my luggage, there would be no question about which one to choose, The Silver Crown."
Skånska Dagbladet / SWE
"After reading The Silver Crown I understand why Anna Jansson has received so much attention lately. Anna Jansson writes very, very good! The surroundings are described in a perfect way. And the first encounter between the city police officers and the local liquor is so clever I have to read it over and over again. Chief Inspector Maria Wern is here to stay. The readers of crime novels that may not yeat have discovered The Silver Crown have a number of enjoyable hours ahead of them. This is just so good."
Gotlands Allehanda / SWE