MAY DEATH SLEEP (Må döden sova)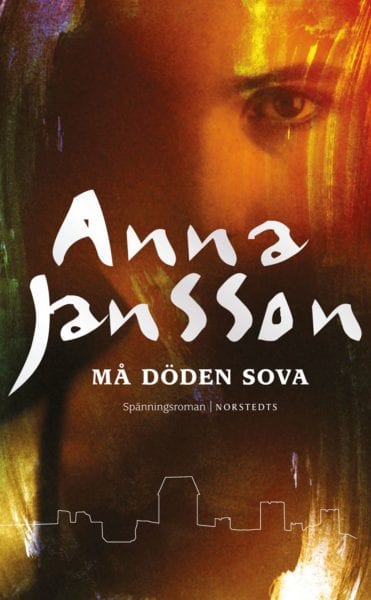 A mysterious car crash may not be an accident and women have hallucinations and wounds that won't heal.
Adina sells her body in order to provide a better future for her son in Estonia. Too late, she realizes that her situation is not what she had anticipated. Her life is in danger and she is just a pawn in a dangerous game. Without divulging the real truth, she tries to attract the attention of the police.
Detective Inspector Maria Wern is called to the Cheiron Clinic, an exclusive private hospital specializing in test tube babies. A woman has taken her life in desperation.
288 pages
Rights
Denmark: People's
Finland: Gummerus
Germany: BookBeat
Iceland: StorySide
Israel: StorySide
Italy: StorySide
The Netherlands: De Geus, Grote Letter / Lind & Co (Audio)
Norway: Cappelen Damm
Poland: BookBeat
Spain: StorySide
Sweden: Norstedts
UK/US: StorySide (WER)
Film rights
Warner Brothers Nordic (Eyeworks), Sweden
REVIEWS
"This is a thriller when it's at it's best. Nobody who reads it will be disappointed. I promise."
Länstidningen Södertälje / SWE
"She is a new Queen of Crime and her heroiness, Maria Wern is like a fresh breeze."
Alingsåskuriren / SWE
"Both the pace and the action have come to a new level. The result is a page turner, her best so far."
BTJ / SWE
"May Death Sleep is a novel about infertility, in vitro fertilisation and cloning . Withing the framework of a crime novel Anna Jansson deals with these heavy issues in an elegant way.
Östersundsposten / SWE
"Anna Jansson is about to establish herself as one of the most interesting Swedish authors of today."
Norra Västerbotten / SWE
"Her way of writing is, how should I describe it? Soft is the world. She never forces herself upon the reader. She leaves it to them to take in the action in their own pace."
Läns-Posten / SWE