NOT UNTIL THE GIVER IS DEAD (Först när givaren är död)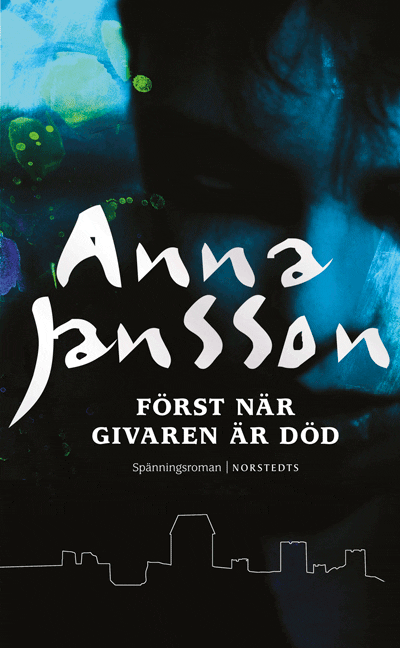 Presentation video (in Swedish)
Determined Frida Norrby folds her wool skirt and gathers the remains of the child in the fabric. She strikes the head.
"You little one … what did they do to you? Quiet! Is there anyone there?" She stops with the shovel in her hand and listens. "Helge, is that you?" No, the steps she just heard were shorter and lighter. A living person's steps.
Some people think she has become paranoid after the death of her husband. Maybe that is true, when she night after night digs according to the maps she found in the safe deposit Helge had. While away, someone has searched through Helge's desk and left the front door open. She is convinced the maps, can rewrite the Swedish history.
Not Until the Giver is Dead is like a Swedish Da Vinci Code. Knowledge is just preliminary assumptions while waiting for new findings. True or false, that is left for the afterworld to decide …
312 sidor
Rights
Denmark: People's
Finland: Gummerus
France: Editions du Toucan
Germany: BookBeat
Italy: StorySide
Norway: Cappelen Damm
Poland: BookBeat
Russia: Phantom
Spain: StorySide
Sweden: Norstedts
UK/US: StorySide (WER)
Film rights
Warner Brothers Nordic (Eyeworks), Sweden
REVIEWS
"…it vibrates of a wonderful portion of narraters joy combined with human love and engagement and you just cannot defent yourself."
Skånska Dagbladet / SWE
"It is exciting, well written and spiced with fun which absurdities which makes me giggle in the middle of the murder mystery."
Borlänge tidning / SWE
"Anna Jansson twists and turns her personalities with humor and grand skill, which gives room for some critisism of the society – not least of her own field, the Swedish health care system."
Gotlands Tidningar / SWE
"It is about suspense and it is a novel about human relations. The author masters both phenomenons."
Nya Wermlands-Tidningen / SWE
"Anna Jansson really masters the art of building up exciting intrigues, which makes it hard for the reader to put the book aside, because the curiosity takes over and one wonders how she will manage to solve it all. With Not until the giver is dead she has once again written a good and very readable book."
Dagbladet Sundsvall / SWE
"It is just a good book, entertaining and exciting."
Sveriges Radio / SWE